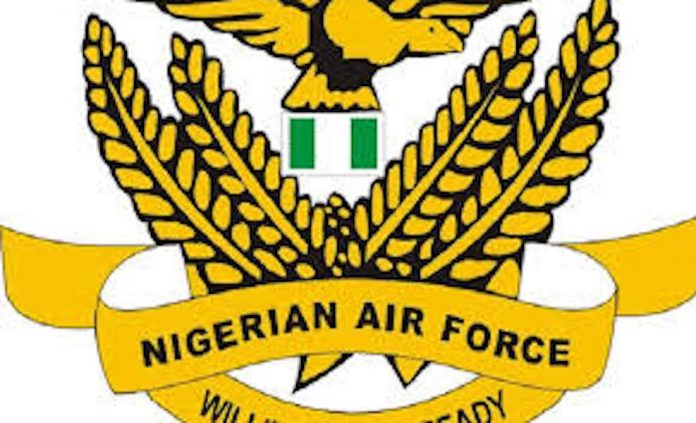 By George Okoh
A civil advocacy group known as the Movement for Social Justice and Care (MSJC) has chided the Nigeria Air Force (NAF) for reportedly detaining two of its personnel over unsubstantiated allegation of fraud leveled against them by senior officers in the service.
The MSJC said that Military Warrant Officer Oyebanji and Warrant Officer Paul Atteh were detained after setting up a Multipurpose Cooperative Society that would service soldiers and interested civilians to the disdain of their superior.
The Spokesperson of the MSJC, Mr. Ejimbi Oloja, yesterday condemned the attitude of the NAF to the plight of the officers in Makurdi and noted that it is illegal to detain the officers despite an investigation that exonerated them from the alleged crime.
Oloja alleged that the two officers were being detained forcefully as a result of some internal politics.
"The Headquarters, Tactical Air Command of the Nigerian Air Force, Makurdi, was asked to audit the account and they did and found nothing wrong with the cooperative's management.
"However, some top officers that were not satisfied requested for another audit to be conducted and the Headquarters, Nigerian Air Force Accounts and Budget commissioned a private audit firm, which re-audited the cooperative society and still found nothing," a source said.
The source added that the allegation that more than N41, 286, 056.57 (Forty-One Million, Two Hundred & Eighty-Six Thousand, Fifty-Six Naira, Fifty-Seven Kobo) had been misappropriated as at June 2019 could not be substantiated as records showed that the sum was captured as the value of the investment as at June 2019.
The group alleged that Oyebanji was falsely reported through the NAF's signal message to have stolen N50.207 million from the cooperative society.
Oloja said that the two airmen had been in detention for the past one year under the guise of a court-martial trial, which has been suffering endless adjournments.
"Based on the alleged findings of the investigator, the two men have been in detention for one year facing court-martial with "endless adjournments," a source said.
The two air force personnel are now crying out for help after another airman who was detained in a guardroom at the Nigeria Air Force base in Sokoto allegedly committed suicide.