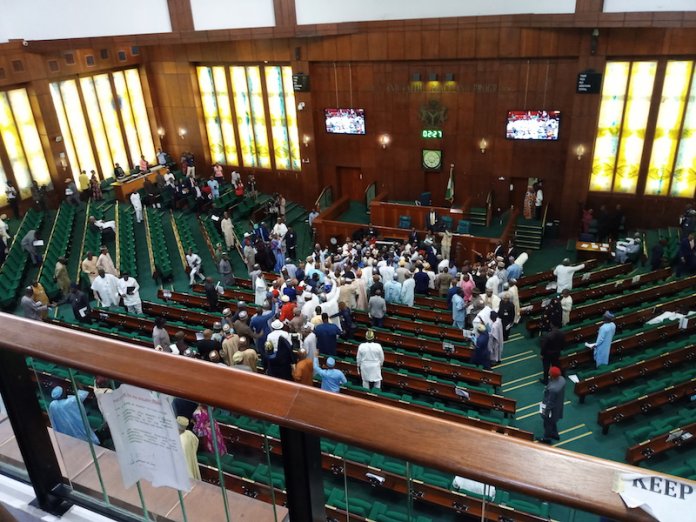 Udora Orizu in Abuja
The House of Representatives has again condemned in strong terms the act of rape and all other gender-based violence in the country over the past few months, urging the federal government to immediately set up Special Courts for offences of rape, sexual and gender-based violence.
The House also urged the federal government through its relevant regulatory agencies to set up accelerated court hearing mechanism and prosecution of rape, sexual and gender-based violence (SGBV) cases in court.
It mandated its Committees on Women Affairs and Social Development, Federal Judiciary and Human Rights to liaise with relevant government regulatory agencies to ensure compliance with the appropriate resolution of the House and report to it within two weeks.
The resolutions followed the adoption of a motion of urgent public importance, titled: 'A call on the federal government to immediately set up sex offenders and gender violation special court to enhance speedy trial for the perpetrators of the offence', which was sponsored by Hon. Unyime Idem.
Moving the motion, Idem noted that the public outrage on account of rape and other violent crimes against women and girls leading to the death of some of the victims had reached a horrifying and scary proportion in recent times and it is alarming.
The lawmaker who described the act of rape and all other gender-based violence as barbaric and inhuman, said those who indulge in such heinous crimes should be served stricter sanctions legally and be dealt with accordingly.
He said the federal government should without delay launch a national campaign against rape and gender-based violence, which should include advocacy, public sensitisation and social mobilisation.
The lawmaker also stated that the accelerated hearing of such cases would mean faster conclusion and convictions of those alleged to have committed these offences, and the country will be safer because of the implementation and enforcement.
Idem further opined that whilst the culprits are kept in correctional facilities after conviction, those harboring the intention to commit the atrocities will be discouraged.