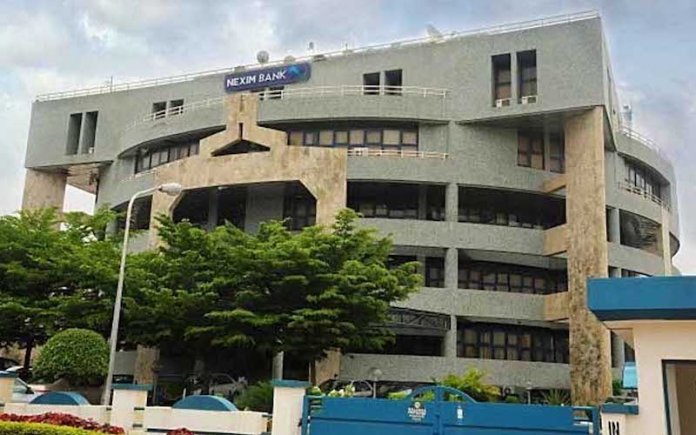 James Emejo and Kasim Sumaina in Abuja
The federal government has signed a Memorandum of Understanding (MoU) with the NEXIM Bank and the Sealink Consortium to activate the use of the nation's marine endowment for economic diversification.
The Minister of Mines and Steel Development, Mr. Olamilenka Adegbite, who signed the MoU on behalf of the federal government, hinted that the move is a giant stride for the country in terms of commerce and logistics.
Adegbite explained that "moving heavy duty trucks with loads on the roads has often time damaged the road, often times, the trucks are overloaded and Nigeria spends a lot on maintaining the damaged roads.
"We are here to salute private sector initiatives and NEXIM Bank and SEALINK is an idea to use the waterways in Nigeria to move goods from one place to the other."
He said that about 31 states in Nigeria have access to the internal waterways and that the execution of the MoU would serve to promote trade and commerce around the country at cheaper rates.
"I salute the entrepreneurship and doggedness of this NEXIM Bank-led team. Ajaokuta was part of the MoU signing because its jetty will be used as a landing base for the goods that would be transported within the country," he concluded
Speaking in similar vein, the Managing Director of NEXIM Bank, Mr. Abba Bello, opined that the idea behind the MoU was to facilitate export of the solid minerals out of the country, which required that "we work on our sea transport."
He stressed that SEALINK will serve in the evacuation of the raw materials from the hinterlands through the inland waterways.
"In addition to that, we look forward to partnering with the Central Bank of Nigeria to ensure mining becomes a priority sector to complement the efforts of the ministry.
"For us, this is a milestone. Providing effective logistics; providing diversification sources for the nation's economy; importantly, at this time, creating jobs," Bello said.
On her part, the Chairperson of Sealink Consortium, Ms. Dabney Shall-holma, stated that "when the project was conceived, most of us were in the public sector but we understood clearly that we cannot continue to talk repeatedly about issues without doing anything.
"We wanted a migration from just talking about possibilities and solutions into doing that which is to create a paradigm shift in the development of Nigeria."
According to Shall-holma, the last statistic I saw was that 5% was attributed to the mining sector.