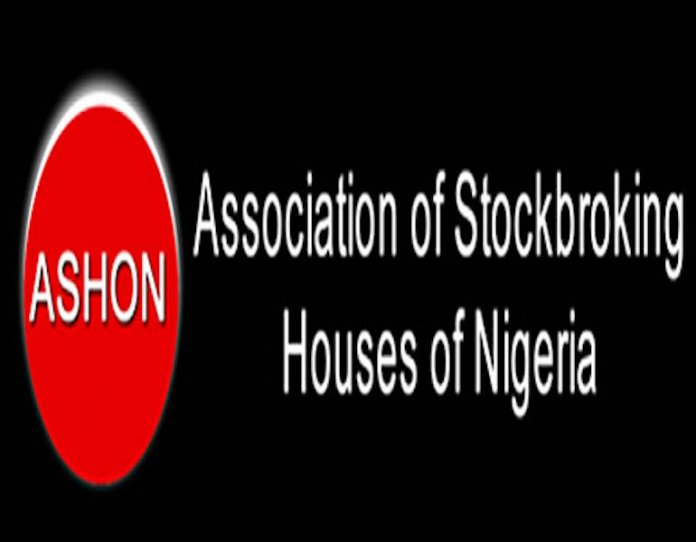 Goddy Egene
The Association of Securities Dealing Houses of Nigeria (ASHON) has initiated a plan to ensure that its members trade on all the securities exchanges in Nigeria in line with the new name of the professional trade group.
ASHON, the umbrella body for all securities dealing houses in Nigeria was formerly known as Association of Stockbroking Houses of Nigeria until last year, when the trade group changed its name to reflect the enlarged functions of its members without prejudice to the existing acronym. As part of its brand positioning, the Association also changed its logo to reflect an array of its members' functions.
It was gathered after the submission of by the Technical Committee, set up by ASHON to harmonise the relationship between its members with FMDQ Plc, NASD Plc and Lagos Commodities and Futures Exchange (LCFE), the council will meet to discuss and finalise the strategy.
Market watchers have observed that stockbrokers are not so active in trading fixed income securities on the FMDQ, whereas the financial instrument was the hub of transaction on the exchange during its formative years.
According to them, rising activities in capital raising by equity at a point weakened transaction in fixed income securities.
"Trading in fixed income securities is one of the core functions of Stockbrokers. At a point, stockbrokers slept and bankers took over their job before the day break. I think ASHON is ready to reverse the trend, " an operator said.
With the impending demutualisation of the Nigerian Stock Exchange (NSE) and increasing level of uncertainties in the system, ASHON's
Chairman of ASHON, Chief Onyenwechukwu Ezeagu has consistently maintained that members of the association would remain innovative as part of the strategies to sustain their operations.
.