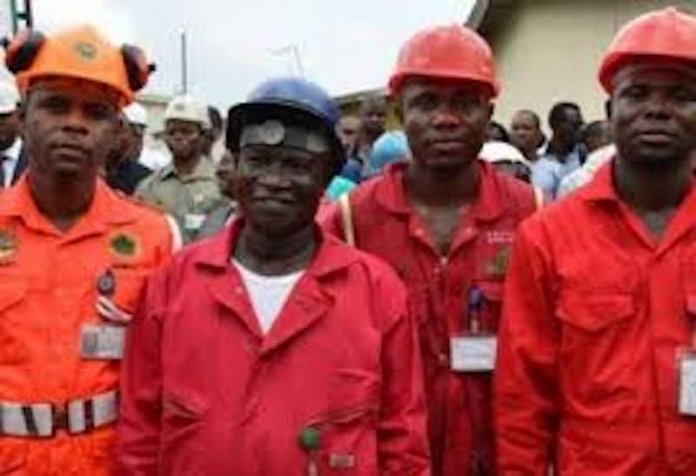 The workers of Imo State Oil Producing Areas Development Commission yesterday blocked the Government House in Owerri in protest.
The staff who wore black attires were protesting three months unpaid salaries by the governor, Senator Hope Uzodinma- led administration.
They carried placards with various inscriptions depicting their anger, disrupting movements in and out of the state government house for hours.
The presence of armed security men could not scare the protesting workers, who turned back all vehicles going in and out of the government house.
The workers also rejected the plea by the Chief of Staff to the governor, Mr. Nnamdi Anyaehie.
They insisted that their three months salaries should be paid before they would vacate the government house entrance gate.
The Chairman of the union, Mr. Chinedu Awuzie, told journalists that the state government was being "wicked"
Awuzie said that despite ISOPADEC having only 320 workers as against the thousands of workers its sister commissions have in other States, the government had continued to shortchange them
He said the leadership of the commission had severally met with the governor without anything fruitful as regards the payment of their salaries being reached.
Awuzie, accused the government of marginalising the state oil workers by allegedly encroaching into its treasury.
"We are here to protest three months unpaid salaries. Our allocation does not come from the state government but the state government is holding the money meant for payment of salaries and carrying out of projects in the oil-producing communities.
" We had an understanding that from the 13 percent oil derivation paid to us by the federal government, the state government should take 60 percent and give us 40 percent. But unfortunately, the state government will take its 60 percent and still take our own 40 percent." He said
However, the Senior Special Assistant to the speaker of the state House of Assembly on oil and gas matters, Utonwa Uzoma, sued for peace.