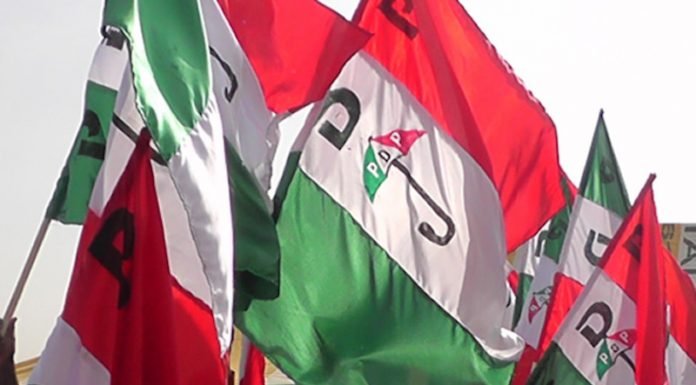 Chuks Okocha in Abuja
One of the two Peoples Democratic Party ((PDP) governorship aspirants, Godday Erewa, in the Ondo State governorship election, who was cleared by the Appeal Screening Committee has stated that there will not be any chance for a consensus candidate, as that option has passed.
Erewa, who spoke to journalists after scaling through the appeal committee at the PDP secretariat, said: "There won't be consensus. At the stage we are now, there is no consensus. Consensus could have come before buying the form, not after buying the form, as 16 days from today is the primary."
When asked if he has the financial capacity and delegates to win the primaries which the state Deputy Governor, Ajayi Agboola, is also contesting with him, he simply replied: "Of course, I will over run him."
He equally ruled out stepping down for any of the aspirants, saying he believes that the primary is going to be conducted in a free and fair manner, and the best person will take the day.
On what led to his disqualification by the first screening committee led by the former Speaker of the House of Representatives, Yakubu Dogara, he said: "The reason they gave was that there was an error in the spelling of my name, but in the actual sense, there was no error. May be the way they were pronouncing the name in their own dialect is different from the way it was spelt.
"The name in the certificate that was not cleared is different from the name in my school certificate; it did not appear anywhere. So when they looked at it from my appeal, they had to clear me."
When also asked of his status, Erewa said: "I have been cleared, and I have been given a certificate to participate in the election."
He said his next line of action was to go back to Ondo State and continue with his campaign for the July 22 governorship primary election.
According to him, "I will go back to Ondo State, as tomorrow is our ward Congress at the ward level, and based on my experience as a grassroots politician, I have the wherewithal to win the forthcoming primary and fly the party's flag in the state, and I am sure that we are going to conquer the APC."