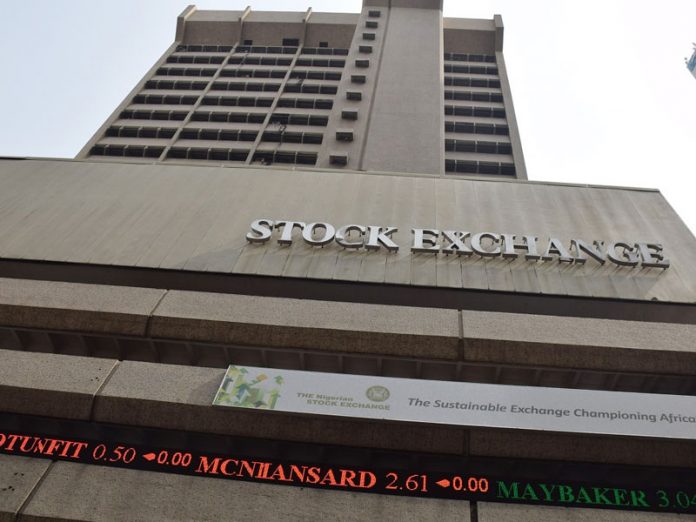 By Goddy Egene
Vetiva Fund Managers Limited has rebalanced its exchange traded funds(ETFs) following the bi-annual review of the Nigerian Stock Exchange (NSE) indices last week.
According to Vetiva, they noted that the weights of the security components of the NSE Banking Index and NSE Consumer Goods Index were adjusted with no changes to the individual securities.
However, in addition to the weight adjustments of the individual security components, the NSE 30 Index and NSE Industrial Index saw some changes.
The NSE 30 Index saw the coming of Julius Berger Nigeria Plc and exit of Transnational Corporation of Nigeria. The Notore Chemical Industries Plc joined NSE Industrial Index, while Premier Paints Nigeria Plc.
Vetiva's equity ETF Suite is typically rebalanced half yearly in line with the NSE Indices review, as changes to components and weights of the underlying indices will typically require corresponding adjustments to the ETF portfolios, to ensure the objective of tracking the price and yield performance of the relevant indices.
ETFs are securities that replicate/track the performance of an underlying index, commodity or basket of assets. Vetiva has various ETFs tracking the performance of NSE indices.
For instance, there is the Vetiva Griffin 30 ETF which tracks the performance of the NSE 30 Index, the Vetiva Banking ETF, which tracks the performance of the NSE Banking Index, the Vetiva Consumer Goods ETF, which tracks the performance of the NSE Consumer Goods Index, the Vetiva Consumer Goods ETF which tracks the performance of the NSE Consumer Goods Index, the Vetiva Industrials ETF, which tracks the performance of the NSE Industrials Index among others.
Speaking on the ETFs and the equities market, the Director, Asset Management at Vetiva, Mrs. Oyelade Eigbe, said: "ETF returns in first half (H1) 2020, largely mirrored the performance of the respective indices they track and the broad sentiments of the equities market during the period". She noted that the equities market was bearish in the first half of the year losing 8.80 per cent on the back of the impact of the Covid-19 pandemic and the twin shocks of reduced demand and price wars in the global oil market that led to a significant dip in oil prices.
Despite recovery seen in oil prices and gradual reopening of world economies, investors are still cautiously trading in the equities market.
According to her, the Vetiva ETFs continue to represent a cheaper, convenient and flexible investment vehicle for exposure to the Nigerian equities market via a single security.