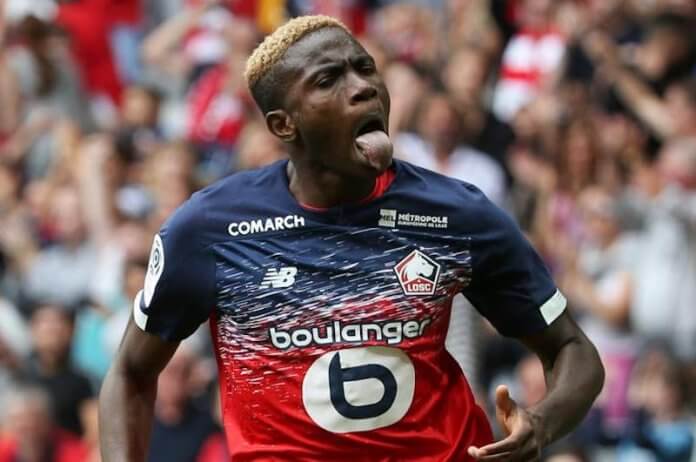 Lille President Gerard Lopez has given the strongest hint yet that Victor Osimhen is headed for Napoli after predicting the striker will become a super star at the Italian club and that he also advised him to move to the club.
"Napoli is just below Juventus and Barcelona, but is on the same level as Atlético Madrid. If he goes there he will become a superstar," predicted the Lille president who is keen on cashing on the youngster's red hot value in the transfer market.
The Lille boss revealed he also chose Napoli for Osimhen.
"We have received several bids for Victor. We have exchanged many opinions," Lopez told French media La Voix du Nord.
"He asked me (where to move) and I gave him the name of the club that I think is best for him, based on his playing style, the coach and planned progress.
"He has the quality to play under pressure and I believe he would have a city like Napoli at his feet, which would be a unique thing in the career of a player.
Osimhen returned to France after his trip to Naples, where he met manager Gennaro Gattuso and held contract talks with President Aurelio De Laurentiis.
Though Osimhen has yet to agree personal terms with Napoli, the Italian and French clubs are thrashing out a fee for the former Wolfsburg starlet.
Osimhen, 21, scored 18 goals and provided six assists in 38 games for Lille this past season.
He was voted the best African player in the French topflight.