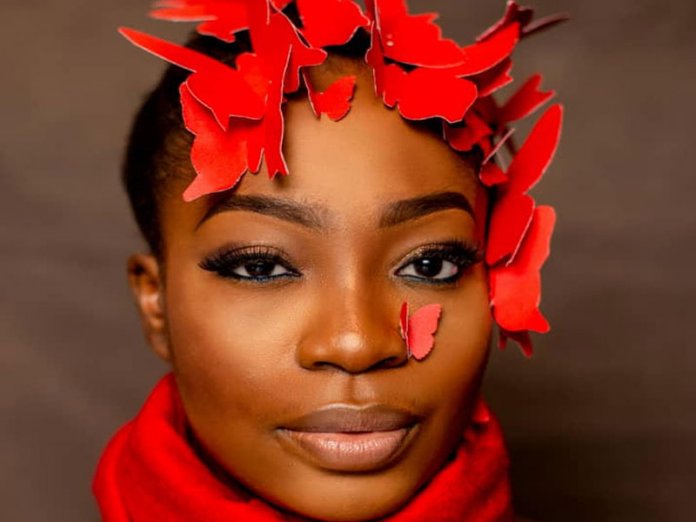 The name Adubi Oluwafunmilayo may not immediately strike a chord, but her works as a paper craft expert speaks volume when displayed in homes offices and event spaces. The creative Adubi is the brain behind Rolyne Designs, a premium art and craft outfit which started in 2016.
Adubi, who is a second class upper graduate of Banking and Finance, said she has always been a lover of creativity especially craft, as far back as primary school and would always participate in Art Competitions while in secondary school. She said she further honed her artistic skills after leaving the University, "I got inspired to channel my creative prowess with paper when I stumbled on some paper related works on the internet, interpreting images with paper. Expressing myself through the art of paper was something I found fulfilling and over the years I've been able to carve my niche and perfect my skills."
The paper craft expert said her brand is all about arts and craft, using its versatility in creating amiable ambience in events , homes and office spaces. She explained that through the art of paper craft, she has been able to create unique backdrops for several events, customized party props, Pinatas of varying characters, 3d images from recyclable items, paper flowers, Framed Art works, and wall flowers for homes and interior part of offices.
She said, "My brand has had a huge impact in the Nigeria event industry. Props that party organizers, decorators, home- stylist and others would have spent a fortune shipping from other countries are being made by us from scratch here in Nigeria. As a proudly Nigerian brand, I can confidently say that in the course of the Covid19 pandemic, Rolyne Design went the extra-mile to unveil her own brand of quality protective face shields. I must say that it has been an interesting one. We have been able to successfully produce and sell over 4000 pieces of face shields. We supplied wholesalers."
Describing how her brand has given back, she says, "Training people is how we give back to society. We have been able to train a lot of aspiring entrepreneurs, opening their eyes to the goldmine in the art and craft world. This project has been able to an extent reduce unemployment in the country and has made participants realize how valuable the use of their hand can be."
Recounting a memorable moment in her craft, she said, "There was this time my team and I created 3D images from scratch and a 5ft tall Robot using recyclable items. Creating this was quite fulfilling for us. The truth is, the craft space is so broad that there's no limit to what one can do."
Highlighting some of her business challenges, the Rolyne Design boss said it was tough sourcing for materials at the outset of the business but overtime realized they could make the best use of locally sourced material here in Nigeria. She also mentioned that product pricing was an issue as many clients felt because our products was craft related, it had to be pretty cheap.
Adubi advising young entrepreneurs said they should be consistent, appreciate their individual uniqueness and must not give-up even in the face of difficulty.