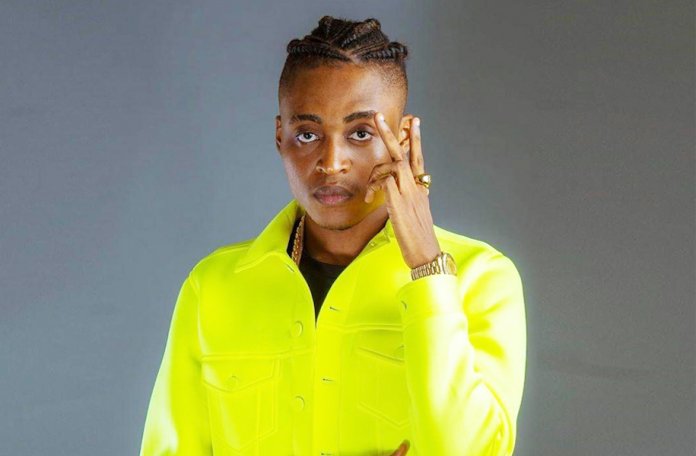 When Akanbi Bamidele Brett started making music in 2015, while studying at Obafemi Awolowo University, little did he know he had safely taken up a career, as he was then a Chemical Engineering student. Shortly after graduation in 2017, his path crossed with that of popular indigenous rapper, Phyno and he got signed to the latter's label, Penthauze Records in 2019. The 25-year-old artiste, who goes by the stage name, Cheque shares more interesting facets of his career and understanding of the industry in this interview with Ferdinand Ekechukwu
Your real name is Akanbi Bamidele Brett, where did Cheque come from?
Before I started music, I would go to an area where they freestyle and watch the guys go hard for hours, admiring every single rapper or singer that came up to do something nice. So, one day, I was anxious to see what it felt like to hold a mic and when I did, all that could come out of my mouth was cheque. I said this 15 times, people started laughing, and that's how the name got stuck to me. Anytime I went back, they would say 'that's the Cheque guy coming'.
What does your brand represents as an artiste?
I am a new school artiste representing unbound diversification and versatility. I fuse all genres of music into Afro, Trap, R&B, hiphop and pop. I also focus on lyricism and melody.
When and at what point in your life did you start taking music seriously?
I started taking music seriously in 2015. At this time, I was in the University studying Chemical Engineering
How were you discovered and signed by Phyno's Penthauze Records?
In 2017, I had just finished school and I decided to come to Lagos so through 2017-2018, I was just dropping freestyles on social media. This fateful day, I had dropped one freestyle for Ajigijaga Reminisce's contest and a couple of days later, I got a direct message that surprised me. It was from Phyno. The rest, like they say, is history. I wouldn't say I have challenges; it's been more like a blessing in disguise for me to be able to absorb all the energy I can into making music.
You just dropped an EP Titled Razor, why Razor? What motivated the choice of songs?
The title of my EP is Razor because my intentions with this EP is to cut though different genre of music and culture. The choice of songs however, came by just picking one or two from different genres of songs I have. I still have much more in store for the world to enjoy.
What has the challenges been so far for you, and how have you been overcoming, especially during this pandemic?
The pandemic has disrupted a lot of activities for everyone especially in the entertainment industry. It has disrupted studio recordings, video shoots, I can't go out as I want, and it's even affecting music promotions as much can't be done on the street due to the social distancing rules. I have been making sure I do all the best I can to get through this stage, I set up a creation corner in my house where I write, record and do what makes me happy, which is music.
How do you think artistes and labels issue can be properly addressed to make the industry progressive?
I believe proper communication is key to a good relationship. That way, both parties can understand their goals and stay level headed as they strive to achieve the agreed upon set goals.
If you had the power to influence a change in the Nigerian music industry, what would it be?
The industry definitely needs more new artistes with great talent. That's the major change I would love because the Nigerian music industry is a multi-million industry and the more new artistes we have, the greater our chances to take over the world and make our voices heard.
The Nigerian music sphere has a lot of young guys making waves, what are you bringing different to the table?
I bring an infinite vibe and mix of different genres. You can't resist that.
Olamide and Phyno have made a name in the entertainment industry not just in Nigeria but Africa and beyond, what would you like to imbibe from their growth?
The level of consistency when it comes to Olamide and Phyno are unmatched and admirable. That consistency is what I envision for myself and hope to achieve.