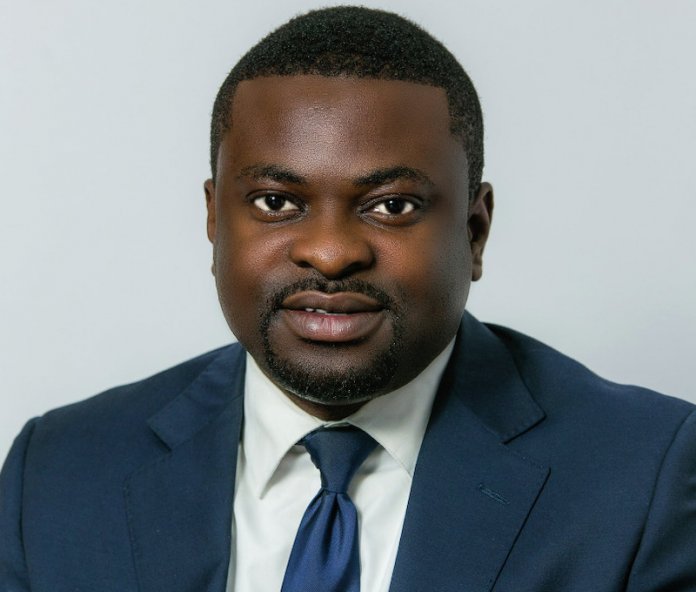 Dradrock Real Estate limited, a Lagos based real property development firm, recently unveiled a five-man board of directors that will grow the company through improved corporate governance. The Managing Director/Chief Executive Officer of the company, Oladipo Idowu-Agida speaks with Fadekemi Ajakaiye on the goals that motivated his organisation to embark on this new phase of action that is poised to institutionalise different aspects of good corporate governance across all areas of their operations
Tell us what Dradrock has been doing particularly at this time of COVID-19?
As a leader of a growing organisation, I have to naturally put my eyes and ears to the ground to note what is going on in the economy and to identify and interpret the possible impact on our organisation so that we can make decisions for the future. We have been quite conscious of how we can make adjustments in our decisions, product offerings, and operations by adapting to remote work. Indeed, the last few months have required a period of adjustment, innovation, and forward-thinking. After this interaction, we intend to undergo some hours of brainstorming and strategy sessions, because we need to put more efforts into what we are doing since things are changing rapidly. It is no longer business as usual, because the way people live, spend, work, and do business has changed. We must identify how we can expand our presence, get more customers, and be more relevant to ensure that our goals and objectives are better achieved.
Looking at the economy, where do you see opportunities in the industry from investment growth within Nigeria and outside?
Let us start with Nigeria, because it is a growing economy (irrespective of COVID 19 or even after the virus). As the country develops, people will come in to invest, do business, or establish companies. Therefore, there will be real estate needs, be it a guest house, residential quarters, and many other areas. No matter the type of business, there will always be a need for real estate, and people will need to buy land for their investments, plan where they will stay, or locate their businesses. Regarding the international angle, there are various levels of opportunities, especially among Nigerians in diaspora. Many of them are looking at how they can be part of the sector, either in terms of purchasing a personal residence or investing for good returns; these are areas with remarkable opportunities.
Would you collaborate with foreign institutions and local agencies to solve housing challenges in Nigeria?
There must be collaboration even with government agencies to tackle the huge deficit in Nigeria's housing needs. Recently, the Lagos state government inaugurated a body to look into real estate transactions. Currently, we are in the process of perfecting our registration with them. This body will enable the government to weed off the fraudsters and others who are not serious players in the sector. Such an initiative will open up positive fronts for genuine investors to enter. We are also open to partnerships, even with other real estate organisations. Note, the challenges are at different stages such as financing and regulatory activities that make it difficult to get land titles and many others. Hence, we are engaging at various levels to see how we can join hands with others to tackle many of these challenges.
Most middle and low-income earners in Nigeria are always suspicious of real estate companies. What can you say to cushion their fears?
Validation from regulatory authorities like the Lagos state real estate regulatory authority (LASRERA) will help check non-compliance follow up and get justice when there is a funny development. Secondly, organisations like ours make a conscious effort to grow corporate governance, best practice in compliance with the government's laid down rules. That is why we are inaugurating a board to improve corporate governance and deepen trust in the industry.
Apart from these, are there ways stakeholders can help this segment tackle their huge housing challenges since over 80 per cent of the middle and low-income group have housing inadequacies?
This issue came up in a webinar I was involved in last week. The major challenges that we have in Nigeria are housing inadequacies and affordability. How many Nigerians can pull out money from their pocket and buy a house? Affordability is a serious challenge, and the capacity to pay is quite limited. Even helping many people access the available housing scheme poses a challenge, as a high percentage of Nigerians do not work in a corporate structure, where you can track their earning capacity and capability. Yes, some of them make good money, but their investments and earnings are not formally captured, packaging anything that will involve flexible payments becomes risky and quite difficult, as the capacity of payment cannot be determined.
However, Dradrock has not given up on this. We have created opportunities for flexible payments so that people can own properties, paying via installments from their salaries, savings, or investment. But, we cannot cover much because of the enormous cost of our funds. It does not allow us to offer more than 3 or 4 years of segmented payment plan. What we need is a system that can take up to 10 years or more. Just as an organisation, we might be limited here, so some local and international partnerships would be vital and enable us to take on many more people and gradually ease off this problem.
What are your reasons for having a new board and the benefits expected here?
One fact I have taken away from vast entrepreneurship training is that when building a sustainable business, the company must have a life of its own to grow. One key element that nurtures and sustains an activity is corporate governance. Corporate governance is the life of a growing business, and the lack of it has killed most businesses in our environment. A well-structured corporate organisation is what investors, institutions, and customers look out for. Investors want to know that they are investing in an institution, not an individual; they want to visualise a predictably sustainable organization. Sometimes you see a company that the founder is not even on the board, probably he has moved on to another thing, and the investment is growing from one generation to another. That is what good corporate governance in an organisation can do. When we started Dradrock, our goal was to build an indigenous company that will grow a multinational organisation with a board that will develop a process that ensures growth and sustainability.
What are those defined objectives of this board?
The board was assigned to drive the organisation's corporate governance standards and create long-term value by leveraging its expertise in transforming it from a one-man to a multinational company transformation. Having a board that will develop a process that will ensure full corporate governance, industry best practices, and growth that will take the organisation to the next level is the focus now. When these objectives are achieved, they provide guarantee and tangible assurance to investors that their investments are secure; to buyers, that their funds will not be mismanaged. It also gives the guarantee that our quality management system, processes, and structures are intact. With this, we can position the company for foreign investments and grants. Our compliance with regulatory authorities will be unimpaired, thus assuring future growth.
What motivated you to bring these eggheads into your board?
On the board, we have a blend of experienced and young entrepreneurs, committed to adhering to the highest standards of corporate governance, corporate responsibility, and risk management to direct and control the business to ensure diversity in making impactful business decisions. The company's journey is still a long one, and it would be difficult to achieve anything meaningful without corporate governance, where the organisation's overall interest is the primary goal. Leading the board as chairman is Engr, Abimbola Odubiyi, an electrical engineer of over 20 years with extensive experience in the power industry operations. He has worked for Powergen UK, the Ibadan and Yola electricity distribution companies in various capacities. He is also an expert in the electricity regulations industry, having worked with the Nigerian electricity regulatory commission as pioneer commissioner and board member for five years.
Bola had one time been a visiting lecturer at the University of Lagos and part-time at the University of Kwazulu Natal, Durban, South Africa, where he taught post graduate courses in power systems economics and energy trading risk management. He holds a master's degree in electrical engineering and an MBA in international business from Aston University, UK. He is a member of many societies and professional bodies. Also, on the board is Mr. Obabori Peter Olusola, a seasoned administrator, technocrat and an astute management professional, with over 20 years in sales and marketing, accounting and finance and business development, having risen through the ranks to become the managing director, chief executive officer of red star express in April 2016, where he is still a director.
Dr. Henrietta Onwugbuzie, a top-notch leader/instructor in entrepreneurship on the MBA and executive programmes at Lagos Business School (LBS), is another member of the board. She has an MSC in economics and business administration from the University of Navarre, Spain, an MBA from Lagos Business School, Nigeria, and a PH.D. in entrepreneurship, from Lancaster university, UK. Tosin Olaseinde is the founder of money Africa, a personal finance platform. She is a chartered accountant with over ten years of experience in finance and has spent much of her career writing, reporting, and talking about money. Her youthful impact will yield innovative growth at Dradrock.
Why are you convinced real estate is not endangered even with this pandemic?
I know that real estate will always be relevant. During the lockdown, people were not locked down anywhere but their houses. It was in existence from the creation of the world and will remain till the end, as one basic necessity of life. Great opportunities for expansion, new products, and new ideas will continue to exist for a long time in Nigeria, across Africa and the world. Dradrock will grow, expand, and navigate with great creativity.