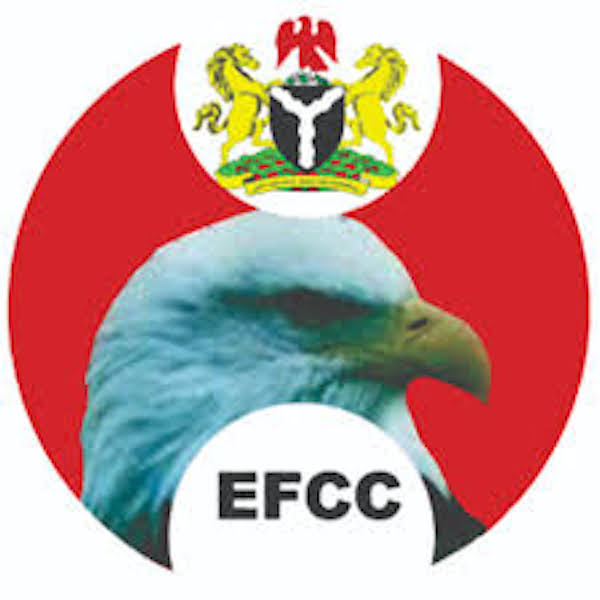 Emmanuel Ugwu in Umuahia
Abia State Government yesterday issued a seven-day ultimatum to the Economic and Financial Crimes Commission (EFCC) to unseal all the government assets and properties which the anti-graft agency had marked with "offensive and provocative notices."
The state Attorney-General and Commissioner for Justice, Chief Uche Ihediwa, handed down the ultimatum at a press conference in Umuahia, saying the state government was angered by the 'offensive notices' placed on the said properties, thereby portraying the state in bad light.
The EFCC had last week sparked controversy in Abia State after it sealed a number of properties in Umuahia on the ground that they were owned by some persons being investigated by the agency, which are allegedly products of fraudulently acquired wealth.
But the state Justic Commissioner stated that the sealed properties belong to the state government, adding that they came about as a result of public-private partnership (PPP), which the state government entered with credible investors.
According to him, "The state government duly entered into arrangements with credible investors for the development of these properties under PPP, which means that reversionary interest in the properties still resides with the state government."
He, therefore, demanded that the anti-graft body must in addition to removing the 'offensive notices' on the government properties, also tender unreserved apology to the state government because of the inconveniences and embarrassment caused by the action of the EFCC.
The Attorney-General, who was flanked by the state Commissioner for Trade and Investment, Dr. Cosmas Ndukwe, listed the sealed assets to as Abia Mall, Adelabu Housing Estate, Abia Events Centre, Millennium Luxury Apartment, Abia Hotels and Linto Estate all in Umuahia.
He said the state government would seek legal redress if EFCC failed to comply with its demands, noting that the sealing of the government properties was unwarranted and illegal.
The commissioner for justice wondered why the EFCC acted without officially communicating with the state government to ascertain the true ownership of the sealed properties whose title documents are domiciled in the state ministry of lands.