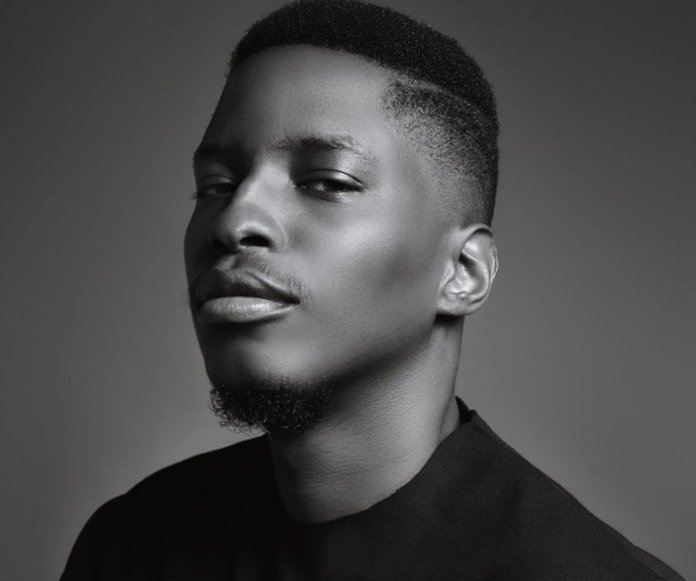 With many people turning to social media for entertainment as coronavirus continues to halt social gatherings, creative designer, architect and animator, Kanso Ogbolu, is keeping Nigerians glued to his pages with animated series that entertain, enlighten and leave them freaked out, writes Vanessa Obioha
On April 10, Kanso Ogbolu woke up confused. His phone was buzzing continuously with notifications on his social media pages. People were liking and sharing his post. With each like, he gains a new follower. Still puzzled, he decided to find out the reason for the frenzied interest in him.
It turned out that the South African comedian and host of the American television show, The Daily Show, Trevor Noah, had shared one of his animated clips on Twitter. Apparently, Noah stumbled on his clip which was shared by an American academician and TV personality, Marc Lamont Hill. Hill described the short animation as the film of the year while Noah had tweeted that the clip scared him more than it should.
That animated video which is a horrifying tale of a young girl who was replaced by an evil doppelganger finally achieved one of Ogbolu's dreams: to bring back horror films.
Growing up, the creative artist and animator was fascinated by the horror stories that abound in films and fables. Back then, horror was a major genre in filmmaking. However, with the cinema boom in the 2000s, the genre faded and the romance and comedy genres took centre stage.
In his quest to bring back his beloved genre to the screen, Ogbolu created an animated series known as 'FreaktheFxxkout' (FTFO), a compilation of creepy animated stories that leave one's hair standing at the back of the neck.
"FTFO was born out of my desire to revive the horror genre. Since I could animate but don't have the budget for a full feature. I decided to bring the stories I have in my head or the ones other people have to life using the little talent I possess."
The stories in the series are a horrifying mix. From myths to everyday events but with a dose of gruesomeness. For instance, one of the episodes, 'Pepper Dem', tells the story of a young man who ordered a spicy meal in a restaurant and ended up having a burning throat that exploded in a bloody mess.
In another episode, the animator played on the popular myth that if a child swallows an orange seed, he or she will end up having an orange tree in his head. In the animation titled 'Citrus,' Ogbolu had the lad's stomach exploding into a big orange tree.
"Most of my stories come from urban legends we were told as kids," he explained. "Tales such as if you cross a pregnant woman, the child will come out looking like you; whistle at night and a snake will bite you; bend and look through your legs in a market square and you'll see ghosts. We believed these stories at the time."
Apart from his passion to resuscitate the horror genre in the Nigerian film industry, the graduate of Architecture from Kwame Nkrumah University and Technology, Ghana, is keen on promoting animation in the country. He came across animation during his practice in architecture and a five-year stint in advertising when he worked with advertising agency Noah's Ark. During that period, he disclosed that he "dabbled and messed around with various forms of motion design: 3D, 2D, visual effects, everything. So when I landed in advertising, I decided to streamline the kinds of animation I'd offer."
In the business of influencing consumers' buying behaviours with persuasive selling messages about a product or service, Ogbolu discovered that the size of the advertisement market that is responsive to proposals for animation is not that encouraging.
"Most of the advertising agencies clients are yet to be thoroughly educated on the many benefits of using animation for various other things than the basics they currently use them for."
These benefits according to the Creative Director of O.B.K. studios include a lower cost, ability to bring even the most outrageous stories to life, less manpower to perform the tasks, a wider audience and more appeal.
He also bemoaned the dearth of skilled visual effects (VFX) artists in Nollywood.
"The immediate issue is the lack of skilled manpower. We don't have enough people doing the VFX to begin with. The second most important issue is finance. VFX is expensive and Nollywood does not have the capacity to spend on a VFX heavy feature. The cost estimate is between $80 to $200 million."
However, he is confident that with the growing technology that has sparked an interest in the format, that animation will soon become mainstream in advertising and other media platforms.
"I don't think it will be too long. Technology is moving very fast and with this new disease and everything changing, a new narrative has been formed suddenly. For instance, since productions have halted, organizations are turning to animation to tell their stories since it can be produced with the current rules of the lockdown still being adhered to. With this sudden shift, I believe the acceptance of animation as a proper means of storytelling and execution will even be more widely accepted."
During the lockdown period in Lagos state, the Delta state indigene and twin to former Big Brother Naija reality TV show, Elozonam, entertained and enlightened fans on the need to obey the lockdown order and practice social distancing. For instance, one of his clips highlighted the dangers of going out during the lockdown, you may walk into a monster's trap.
Since Noah tweeted his FTFO clip, Ogbolu's followers on Instagram have increased tremendously.
"My followers increased from 5,600 to 51,000 and are still rising. I had been doing this since 2017, trying to get my followers and audience up ever so slowly. Everything changed this year with the explosion of that single clip. A lot of people wondered where I had been, a lot more were scared, and even more, wanted to see a concluding part of the story. I'm happy my work has been noticed now," enthused the 34-year-old artist.