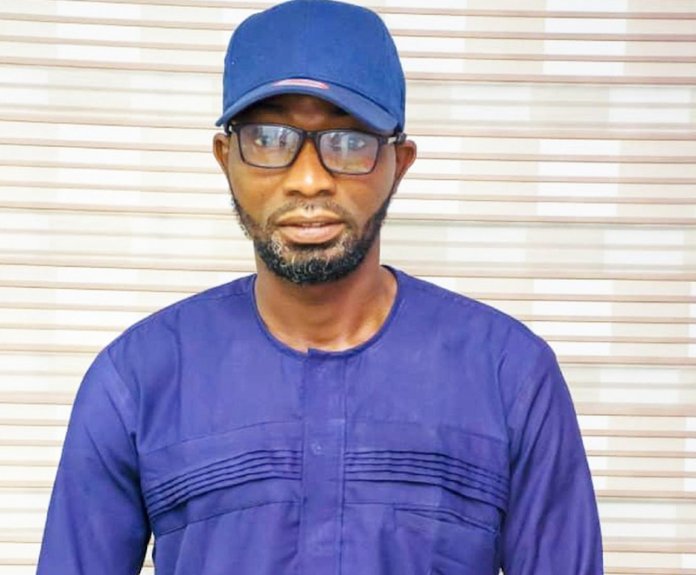 The Chief Operating Officer of Big Leaguers Entertainment, Usman Kayode is on a mission to find the next big artiste in Nigeria, writes Ferdinand Ekechukwu
Coronavirus may have upended many activities in the entertainment industry both locally and globally, but it has however not halted the mission of Big Leaguers, an entertainment company based in Spain to groom artistes in Nigeria. Recently, the Chief Operating Officer of the label, Usman Kayode unveiled its plans to search for the next big talent in Nigeria. It includes organising a nationwide audition for young talents to showcase their skills.
"We are in the business of discovering and promoting young talents who will unleash their artistic skills in the ever expanding entertainment sector. This is the central mission of Big Leaguers: to create an inclusive platform for artistic talent," said Kayode in a recent interview.
The audition is scheduled for July 11 at Yaba area of Lagos. Kayode disclosed that they aim to sign at least three artistes to the company's record label. Interested participants are advised to bring their A-game to the audition.
"We want talents who know their onions very well and are passionate about music. There are a lot of undiscovered talents in Nigeria. We hope to make their dreams come true." The graduate of Human Anatomy from the University of Ilorin, Kwara State, explained that they decided to carry out a talent scout because that way, they can be assured of getting the best. "So many times, people recommend artistes to us but at the end of the day, we find out that they don't really meet our expectations.
We thought it best to meet the artistes personally, give them an opportunity to sell their skills, and if we are convinced, we will sign them to the label."
Addressing some of the issues that are prevalent in the music industry, such as the lack of trust between artistes and their record labels, Kayode said that such issues will continue to abound as long as both parties are not sincere. "The artiste and the record labels need to put their cards on the table so they can have a mutual understanding. It's true that most record labels have ripped off their artistes. This is why it's important for artistes to read the contact thoroughly before putting their signature on the piece of paper. In Big Leaguers, we are very transparent. We see no need in dealing unfairly with our artistes because they are part of the reason we are in business. So, no hanky-panky."
Before joining Big Leaguers, Kayode managed music artistes like GT Da Guitarman. He has over a decade experience in the music industry and honed his skills in sound management and technology. He will be bringing his expertise to the entertainment company which was founded in 2016. The company is established in the historic neighborhood of Lavapiés, in the central district of Madrid.