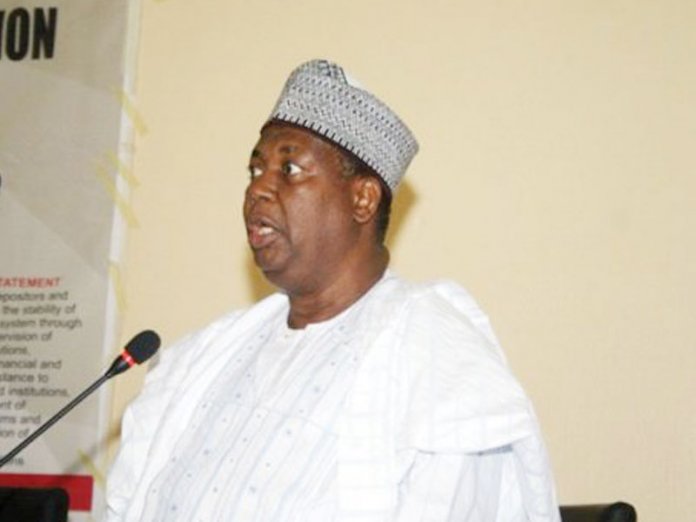 Non-interest banking or Islamic financing is fast becoming viable alternative source of credit financing particularly for MSMEs in the country, writes James Emejo
The quest for viable alternative to conventional banking has gained momentum in recent times partly because of the inherent credit risks and exposures that had threatened financial stability in the time past.
The Central Bank of Nigeria (CBN) in 2012 approved the introduction of the Islamic banking system as alternative to conventional banking system.
However, its emergence was initially greeted with mixed feelings, owing to the secular nature of the country whereby some people believed it was a step towards islamising the country.
The launch of Islamic banking gave birth to the non-interest windows of Stanbic IBTC, Sterling and Islamic Micro-finance banks.
Jaiz Bank and Taj Bank are also some of the Islamic banking institutions in operation.
According to the Islamic Financial Services Board (IFSB) IFSB 2019 Stability Report, emerging risks facing Islamic banks resulted from underlying structural economic weaknesses, inflationary trends and depreciating currencies.
In his recent summation of the challenges of Islamic banking, Managing Director/Chief Executive, Nigeria Deposit Insurance Corporation (NDIC), Alhaji Umaru Ibrahim, had noted that these identified risks could potentially destabilise liquidity, raise non performing financing and erode capital.
In addition, foreign currency risks also remain a significant concern for regulators and Islamic banks alike as there exist structural challenges around liquidity management and legal accommodation in terms of existence and mechanisms for dispute resolution.
The issues of ignorance, lack of education, lack of trust, poverty, security challenges, high levels of informality in the economy and for Islamic banking-lack of awareness- all constitute impediments to access to finance.
Specifically, one of the key findings of the CBN National Financial Inclusion Strategy review was that low or non-adoption of financial products was due to cultural and religious factors especially in the Northern part of the country.
However, Jaiz Bank, which is the premier non-interest bank in the country was established on the foundation of trust, professionalism and excellence to deliver innovative financial solutions and exceptional customer experience.
This started with a regional license obtained from the CBN to operate in the Northern part of the country.
It, however, transformed to a national bank on the in May 2016 with key presence in all the geopolitical zones of the country.
The bank's innovative strategy and resilience amid the initial challenges, including unfavourable operating environment finally paid off as evidenced in its financial performance in recent times.
With a record N2.4 billion in Profit After Tax (PAT) for the 2019 financial year ended December 31, it is clear that Islamic finance products are gradually being embraced as alternative financing resources in the economy.
The performance represented a massive leap of 193 per cent from N834.4 million realised in the corresponding period of 2018.
Its gross income grew by 80 per cent to N13.5 billion from N7.5 billion in the previous year while total assets also grew by 54 per cent to N167.27 billion from N108.46 billion.
Profit Before Tax (PBT) for the period under review stood at N2.1 billion, representing 135 per cent growth when compared to N879.7 million in 2018.
Total equity increased to N15.55 billion from N13.10 billion in the preceding year while gross income from financing transactions stood at N13.51 billion compared to N7.51 billion.
The bank's Managing Director/Chief Executive, Mr. Hassan Usman attributed the positive results to the bank's unrelenting efforts to creating products that satisfy the need of consumers.
He said: "The major driving force was the deliberate efforts to satisfy our customers, which was evident in the significant growth in the deposit base and risk asset portfolio."
Moreover, the company's earnings per share surged to 8.30 kobo per share as against 2.83 kobo per share in 2018, signifying an increase of 193 per cent further attesting to the increasing public interest in Islamic finance products.
Usman said the bank further deepened its support for the MSMEs sector with targeted intervention to meet diverse needs of small-scale bourgeoning entrepreneurs and made significant investment its as infrastructures and e-banking channels which made it easier for customers who prefer to bank on the move than through the mundane visitations to banking halls.
It further benefitted from the deployment of agency banking to boost visibility.
In April last year, the bank had secured a N3 billion credit facility from the Bank of Industry (BoI) for onward lending to the Micro, Small and Medium Enterprises (MSMEs) in the country, further demonstrating its capacity to effectively disburse the funds to target groups and increasing opportunities for small businesses to access interest free credit to grow their businesses and create wealth.
According to the bank's MD:"Fundamental to the vision and mission of Jaiz Bank is to create wealth for MSMEs. I want to assure you that maximum benefits will to the stakeholders. We have already started pilot financial inclusion drive. We are also going to use agency banking to reach those people in places where we are not physically present. We are also intervening to provide financing to women group."
Furthermore, the bank's recent resolve to relax KYC requirements had also helped to increase its visibility and boost financial inclusion.
Earlier in 2019, Usman, had explained its decision to tweak the KYC policy adding that it will facilitate financial inclusion to a large segment of the society who are currently excluded from its financial services.
According to him, the targeted group or those who don't have access to financial services would be allowed to open account without meeting the strict Know Your Customer (KYC) requirements including utility bills, international passports among others.
He said: "These people don't have that but the policy allows us to open accounts for people at that level.
These accounts are opened as financial inclusion accounts and then graduate into the next level but what we are trying to do is to use channels such as agency banking, our own branches and other digital avenues to allow as many people to come on board and also empower them with little credit."
However, analysts believe that the non interest financial sub-sector is capable of contributing positively to sustainable economic growth and development of the economy if accorded the desired attention and patronage.
But there are further concerns that lack of innovative products suitable for all stakeholders could limit success amid lack of adequate awareness.
Writing in International Journal of Management Sciences on "Islamic Banking in Nigeria: Challenges and Prospects", Ismail Kayode Olaoye, et al (2013), argued that Islamic banking is growing rapidly due to the importance that it accords moral beliefs and society.
They noted: "The Shari'ah law is driven by ethical values that are good for mankind, hence, it is well accepted by not only Muslims but also non-Muslim communities. New investment models and business tools are being developed by Islamic financial experts which are not only 100 per cent Shari'ah compliant but also highly profitable. These tools or investment portfolios can be used both by Muslim and non Muslim alike.
"Islamic finance has become a global system spreading as far as Asia, the Middle East, and the Western world. Islamic banking is not limited only to the Muslim nations in the Middleast but is also in existence in developed economies such as USA, Europe, and the Far East."
However, to be more prosperous in the country, interest free banking system require significant sensitisation of all the stakeholders.
Jaiz Bank's core value are built on seven principles with the acronym RESPECT, which implies Responsibility, Entrepreneurship, Simplicity, Excellence, Customer Focus and Trust.
These core values are the guiding forces which empowers the it to project towards its vision to be the clear leader in ethical banking in Sub-Saharan Africa.
The company is a quoted public entity trading on the floor of the Nigerian Stock Exchange (NSE) with a balance sheet size of N167.27 billion from N12 billion in 2012.
Other critical parameters such as customer deposits, branch network and profitability have all been growing year on year since inception.
The bank broke-even in its third years of operation and graduated from a Regional to a national bank, growing its branches from three to 39 which are spread across of the six-geopolitical zones.
Nonetheless, the total assets of non-interest banks and windows grew modestly from ₦66.96 billion in 2015 to ₦186.46 billion as at June 30, 2019.
However, the share of total assets of Non-Interest banking segment against total assets of the banking industry stood at a paltry 0.49 per cent as at June 30, 2019.
Similarly total deposits were reported at ₦121.68 billion, or 0.53 per cent of the industry total during the same period.
Total financing stood at ₦59.81 billion, 0.38 per cent of the industry total as at the end of June 2019, a performance described by the NDIC boss as clearly insignificant.
Experts believe that a lot of work is still required to deepen penetration of non interest products particularly at a period when the COVID-19 pandemic has posed more financing challenges on the business and the economic landscape.