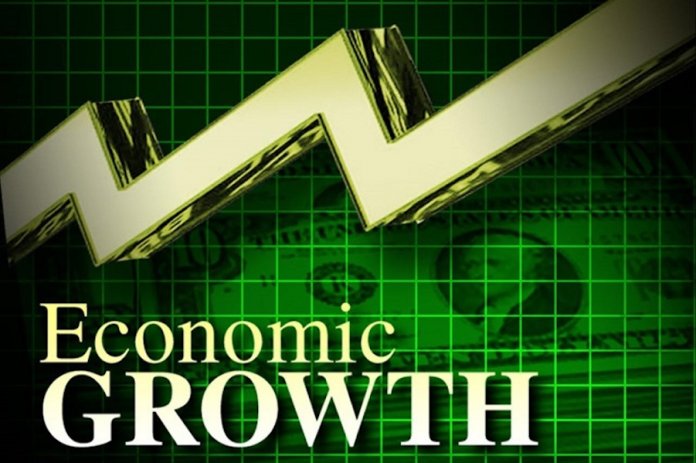 By Dike Onwuamaeze
Some economists in Nigerian universities have called on the federal government to commence the planning of national budgets that would be implemented from non-oil revenues without taking crude oil into serious account.
This, according to the university dons, would lessen the impact of the volatility in the international oil market on the Nigeria economy as well as the country borrowing each time there is an oil slump.
They expressed these view during a conference titled: 'A Webinar on Implications of the 2020 Federal Budget Review', hosted by the Centre for Economic Policy Analysis and Research (CEPAR) of the University of Lagos.
The Professor of Economics, University of Uyo and former Director-General of the West African Institute for Financial and Economic Management, Akpan Ekpo, described oil as exogenous revenue, which Nigeria had no control over the price and the quantity it will sell.
Ekpo said: "In my view, we will begin to consider what some people have argued years back that Nigeria needs a non-oil budget that sees oil revenue as windfall, and begin to base its budget on revenues that can be raised domestically to run our system."
On his own, the Executive Chairman of African Centre for Shared Development Capacity Building, Ibadan, Professor Olu Ajakaiye, warned that excessive reliance on borrowing would make the budget difficult to implement and unrealistic.
"The problem of relying on borrowing for deficit financing has two risks. One is not being able to access enough loans. Secondly, the endemic corruption in our system will not guarantee that the budget will be growth-enhancing," Ajakaiye said.
A Public Sector Economist at the Department of Economics, UNILAG, Dr. Isaac Nwaogwugwu, said reliance on borrowing to fund the budget has taken the country into a debt crisis that would be a major source of worry to every stakeholder in the Nigeria economy.
According to him, "We are already trapped once again. The truth of the matter is that the trend of public debt is actually a major source of concern, especially when we consider the alternatives we have to forgo in order to repay the loans."
The Director of CEPAR and Professor of Economics, UNILAG, Ndubisi Nwokoma, who moderated the conference, said public borrowings should be tied to projects to avoid creating problems for the economy, and called for reduced cost of governance.
"It does make sense to increase the size of the budget and fill the gap with borrowed money," he said.
Also, Professor of Economics, University of Ibadan, Sam Olofin, called for the need for accountability.
He said: "There must be a way of monitoring to ensure that the set objectives for which money has been spent are achieved."