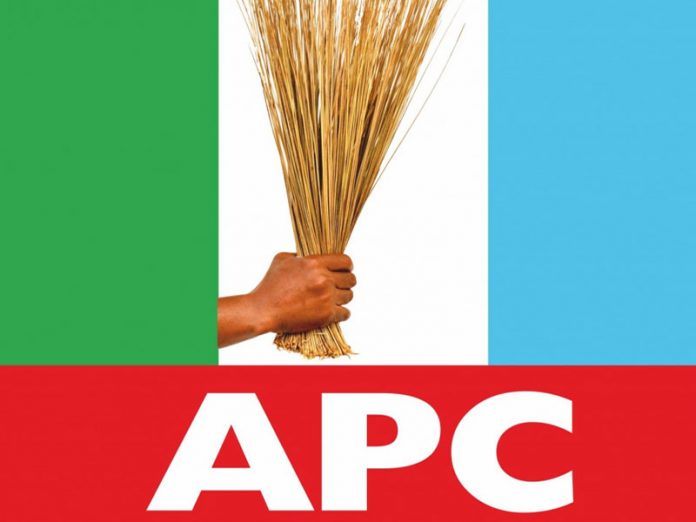 By Adedayo Akinwale
The All Progressives Congress (APC) Young Stakeholders have called on the party leadership to urgently convene an emergency National Executive Committee (NEC) meeting to discuss all pending issues and resolve the crisis rocking the party.
The stakeholders lamented that the party's name and reputation that was heralded with so much hope and enthusiasm just a few years ago, is being dragged into the news media everyday in ridicule or all sorts of negative headlines.
While reading the resolutions of the stakeholders to journalists on Sunday in Abuja after its meeting, Mr. Ife Adebayo said that as members and stakeholders, they were forced to lend their voices to the ongoing crisis rocking the party, adding that those who ought to have nipped the crisis in the bud have, shockingly, either refused to or seem unable, for reasons that they can't simply understand.
The stakeholders added that it was based on this that they decided that it was imperative to state their position and also suggest ways forward to end the current crisis in the ruling party.
It resolved that it would be meeting with other stakeholders and leaders of the party to see the possibility of reconciliation.
It added: "The party must as a matter of urgency call for an emergency NEC meeting-observing all the NCDC protocols as necessary to table and discuss all pending issues in the party.
"That NEC when convened, must clearly call for a National Convention as required by the constitution of the party as soon as feasible under the circumstances so as to ratify, reject or amend any law, structure or issue as agreed by it."
The stakeholders also called on the party leadership to commence revalidation and new registration of members so that the party would have a harmonised register to enable it properly hand the party back to the people, and also ensure that the party can easily conduct direct primaries or congresses without the controversies and drama that usually come with it.
It equally noted that the party has two critical gubernatorial elections coming up in Edo and Ondo States in the coming weeks, adding that the party should be focusing on how to get votes under the current Covld-19 period and ensure victory, and not engage in petty squabbles.
It pointed out that the ruling party cannot go into those contests with a divided house, stressing that the painful cases of Zamfara and Rivers where judges handed victory to the opposition are still fresh in their minds and cannot afford similar situations to repeat themselves.