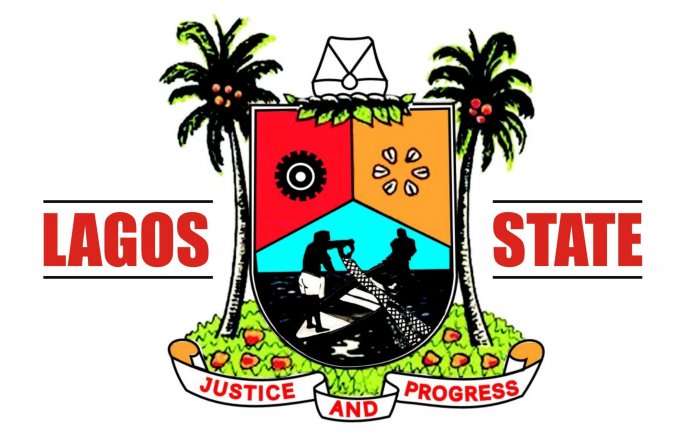 Lagos needs the support of everyone to achieve greatness, writes Joshua Agbalajobi
The year 2020 will go down in history as the year the Covid 19 shut down people, businesses and government across the globe. The pandemic which started in Wuhan, China has brought out both the worst and best in humans. For leaders, it has been the surprise that has tested their crisis management ability.
Lagos, where Nigeria's index coronavirus case was detected, also has the most number of cases in the country at over 7, 000 presently. As the state hurriedly battled the unseen enemy with medicine and care, it also stretched a hand to residents in the form of palliatives. Governance however, continued, even if most became virtual and the administration, led by Babajide Sanwo-Olu, the 15th Lagos State governor, celebrated its one year in office on May 29. And to celebrate Democracy Day on June 12, Sanwo-Olu in a speech, themed, 'GREAT LEAP TOWARDS A GREATER LAGOS' reiterated his willingness to serve.
"For me, it remains a humbling privilege to be the leader of a government that you freely and massively elected into office," he said. "I remain truly grateful for your trust and confidence."
Technically, Sanwo-Olu's one- year report card is of 10 months' work as during April and May 2020, the world was practically shut down. Sanwo-Olu had campaigned under the slogan, THEMES (Traffic Management and Transportation, Health and Environment, Education and Technology, Making Lagos a 21ST Economy, Entertainment and Tourism and Governance and Security).
But assuming office in May 2019, the challenges started. The rains poured and conditions were not favourable for tackling road repairs. Nevertheless, the Lagos State Public Works Corporation (LSPWC) started rehabilitation work on inner roads. And by December 2019, the government commissioned 31 roads in Ojokoro, Sanwo-Olu stated. The governor also announced that: "The Oshodi-Abule- Egba BRT Corridor, the Pen Cinema Bridge, the Lagos-Badagry Expressway, the Agric-Ishawo Road" would soon be ready for use. And to ensure a freer flow of traffic, Sanwo-Olu said that several roundabouts in traffic-prone areas like Allen Avenue, Maryland, Ikotun and Lekki are being re-designed and would be ready soon.
It is particularly joyful to note that work on the Lagos-Badagry expressway which was abandoned by the previous administration has resumed. Also, late last year, the elevated sea-crossing track of the Blue Line Mass transit project, at Marina, Lagos, was completed while work has begun on the final phase of the scheme. And recently, Lagos shortlisted eight firms out of 30 for the contract of the 4th Mainland Bridge.
In the area of public transportation, Sanwo-Olu stated that some completed projects that are ready for commissioning include the Intelligent Transportation System (ITS) for Bus Reform Scheme at Ikeja and Oshodi Bus Terminals, Oyingbo Bus Terminal. Others are a concrete jetty with shoreline protection and waiting shelter at Baiyeku, Ikorodu LG, Fadipe/Salami/Eyiowuawi/Odubanjo streets in Shomolu LGA, Alhaji Akinwunmi Street, Mushin LGA and Adagun-Imeke-Iworo-Ajido-Epeme Road, Badagry LGA.
On February 4, 2020, Sanwo-Olu expanded the LAGFERRY services and commissioned eight new ferries to take advantage of Lagos' waters. With these moves, commuters will easily access by water, areas like Ikorodu, Ajah, Ikoyi, Badagry and Mile 2. This will complement the usually chaotic Lagos roads. Furthermore, knowing the pivotal role played by the Lagos State Traffic Management Authority (LASTMA) in the state, the governor said that allowances of officials of the agency were boosted by 100 per cent while it also recruited 1,017 officers.
To cater for healthcare, the government has commissioned two Mother and Child Centers (MCCs) at Eti-Osa and Igando and the governor said that: "In the next couple of weeks, the Badagry and Epe MCCs will also be ready for public use." Sanwo-Olu also noted that within its first 200 days as governor, the government, in collaboration with "BOSKOH Health Mission International and the Benjamin Olowojebutu Foundation, delivered diverse free medical interventions to over 250,000 Lagosians across several locations in the State."
Understanding that education is the bedrock of society, the state invested in school buildings and Sanwo-Olu listed school projects that are ready for commissioning to include: "18 Classroom Blocks at Muslim Junior College, Egbe, 18 Classroom Blocks at Maya Secondary School, Ikorodu, 18 Classroom Blocks at Eva Adelaja Junior Secondary School, Bariga, Block of 20 Classrooms at Bashua Military School Primary School, Shomolu, 13 Classrooms at Saviour Primary School, Ifako-Ijaiye LGA, Block of 20 Classrooms at Ayanleye Memorial Primary School, Ifako-Ijaiye LGA and Block of 6 Classrooms at Ansar Ur Deen, Ibonwon, Epe."
And knowing the impact of technology in today's world, Sanwo-Olu disclosed that over 3,000 primary school teachers in the state have been taught how to deploy technology in teaching via the EKO EXCEL training initiative. Surely, this move will be impactful on the children. The state also set up the Lagos State Science Research and Innovation Council (LASRIC), with start-up funds in excess of $600,000. This investment is poised to transform Lagos to an urban technology hub, driving creativity, innovation and commerce and attracting domestic and foreign investment.
And in a move to further open up and decongest the Apapa and Tin Can Ports, the government signed a $629m financing facility to complete the Lekki Deep Seaport project.
"When that project is completed," Sanwo-Olu stated, "Lagos will have one of the most modern and capable Ports not just in Africa but in the world." The gains of that move cannot be overstated.
In regards to providing shelter, the governor declared that four housing projects are ready for commissioning. They are: LagosHoms, Igbogbo Scheme with 360 home units comprising 120 1-bedroom, 120 2-bedroom and 120 3-bedroom apartments; Lagos State Affordable Public Housing Scheme, Topo, Badagry with 252 2-bedroom apartments; Courtland Villas, Behind Alhaji Femi Okunnu Estate, Igbohushu, Lekki with 120 units of 4-bedroom Maisonettes and BQs; and Lekki Apartments, Ikate-Elegushi, Lekki. And on January 30, 2020, the administration handed over apartment keys to 492 beneficiaries in its maiden rent-to-own housing scheme at the Lateef Kayode Jakande Housing Estate, Igando.
"More housing schemes will be delivered in the coming months," Sanwo-Olu said.
Aside from providing housing for residents, building these houses has created employment opportunities for artisans.
As for the environment, to ensure Lagos is not held hostage by floods, the state has continued to carry out extensive dredging and de-silting of drain channels.
Through the Lagos Agripreneurship Programme (LAP), Sea Food Festival and Eko Farmers Food Market, the state has continued to redefine agriculture, placing a priority on extension services to farmers. It has continued on the path of rice revolution and is set to complete the Imota Rice Mill by the end of the year. Also, the state is set to enable the capacities of producers and processors of fish, eggs and poultry.
And recognising the importance of security, Sanwo-Olu stated that Lagos would continue to invest in technology, especially security cameras. The state is also partnering neighbouring states with the establishment of the Western Nigeria Security Network (WNSN), also known as 'Operation Amotekun'.
Lagos may be the smallest state in the country, but every Nigerian knows it is the greatest of all the states. And the state, under the leadership of Sanwo-Olu, has demonstrated that notwithstanding the Covid-19 pandemic which jolted everyone, the state is focused on achieving just one thing – greatness. But to make this a reality, the state needs the support of every Lagosian.