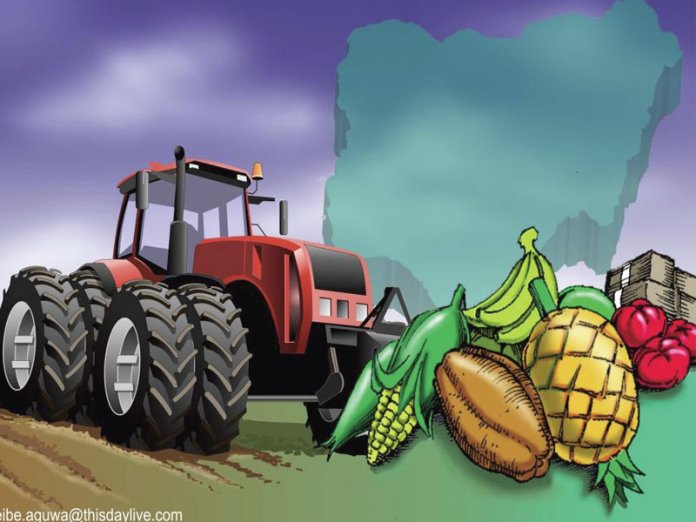 Hammed Shittu in Ilorin
Farmers across the nation are poised to complement the federal government's efforts in boosting food production and also discouraging food importation in the country.
The Chairman, Maize Growers, Processors and Marketers Association of Nigeria, Kwara State Chapter, Mr. Ayo Obisesan stated this in Ilorin on Wednesday during the official commencement of the Central Bank of Nigeria (CBN)/Maize Anchor Borrowers Programme.
The programme allowed 114 maize farmers to benefit from farm inputs like fertilizers, chemicals, one bag processed maize, tractors for cultivation among others.
According to him, farmers in the country have potential to boost the socio economic growth of the nation if they are seriously backing with sufficient resources to move the sector forward".
He said, "the agricultural sector remains the only way to provide food security for the people of the nation and that is why the present government has been leaving no stone unturned at supporting the teeming farmers through various interventions so as to add values to the socio well-being of the populace."
Obisesan added that, agriculture interventions would go a long way in assisting farmers to produce in large quantities, thereby accelerating socio- economic growth in the country.
Furthermore, Obisesan said the programme was designed to assist farmers to have access to farm inputs and seedlings that would be sponsored by the CBN.
He said about 114 maize farmers would benefit from the programme, adding that the affected farmers would be provided with the farm inputs like fertilizers, tractors, among others that would be given them in form of loans to boost their output.
Obisesan said that, "after the harvest of the farm produce, the off-takers that will buy the yields are already available with approved price and pay back whatever might be the loans taken.
"I want to say that this is not a national cake as the loan taken will be paid back to the CBN so as to allow others to benefit from such gesture in the future.
"The package is such that there is a standby buyer for our product after harvest, so it is a complete success package. There is no problem of where to sell and all that. The off-takers are already on standby.
"These items are therefore strictly for farmers and not to be sold.
"But this financial support is not free, its not a free gift. There is no free gift even in Freetown. We are expected to return the loan after harvest."
Also speaking at the event, the representative of the CBN in the state, Mr. Ajala Adekunle and Ecobank representative in the state, Mr. Ibrahim Balogun said the programme was meant to support the diversification of the economy.