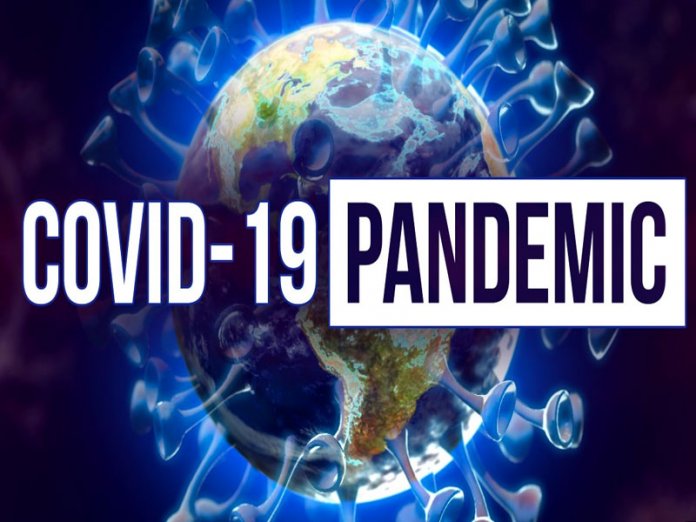 Ndubuisi Francis in Abuja
Ministries, departments and agencies (MDAs) of the federal government have earmarked N20 million to upgrade facilities and improve staff hygiene at the Federal Secretariat Complex Phase 1, Abuja, as part of the overall measures to curb the spread of COVID-19.
The Permanent Secretary of the Ministry of Niger Delta Affairs (MNDA), Mr. Olusade Adesola, who is also the Chairman of Engagements on COVID-19, made the disclosure in Abuja at the inauguration of the implementation committee.
He said the committee, which had earlier been constituted following the outbreak of the pandemic earlier this year, is to adopt hygiene procedures that will help to check the spread of the virus among staff as well as address related issues raised on the deplorable toilet facilities as noted by the Head of the Civil Service of the Federation (HCSF), Dr. Folashade Yemi Esan.
According a statement issued by the Director (Press and PR) of the ministry, Deworitshe Patricia, quoted Adesola as saying that following the prevalence of the virus' infection, the lockdown and the expected return of designated staff, the HSCF had issued directives to permanent secretaries and heads of agencies at a recent service-wide meeting held online for resident ministries in the secretariat complex to optimise their hygiene level.
Olusade said: "This is why we had to review the initial preliminary arrangement of using hand sanitizer to deploying hand washing facilities at designated points to increase the chances of managing the spread of the virus. Stakeholders also had a meeting, and decided to invite the Federal Capital Territory Administration (FCTA) to reappraise the water supply problem within the complex and advise appropriately.
"The FCTA presented a proposal, which was reviewed and evaluated by the permanent secretaries and members of the committee. The total cost of the project which includes upgrading and rehabilitating of high lifts pumps for water supply was put at N20 million and this has been shared among the various MDA's residence in the complex."
Olusade added that the action stage now was to inaugurate the implementation committee which responsibility is to monitor the progress in the execution of the projects, ensure that payment to the project (as agreed) are made and also adopt strategies to address delays in the implementation of the project.
The committee which is chaired by the Director, General Services (GS) of MNDA, Mr. Adeyemi Omotayo, also includes Mr. Lawrence Adigwe (Director, Special Duties, MNDA); Mr. Maurice Achibong (Director, HRM, Police Service commission and Mrs. Mariam Funke Taiwo, director general Service of the Ministry of Aviation), among others.