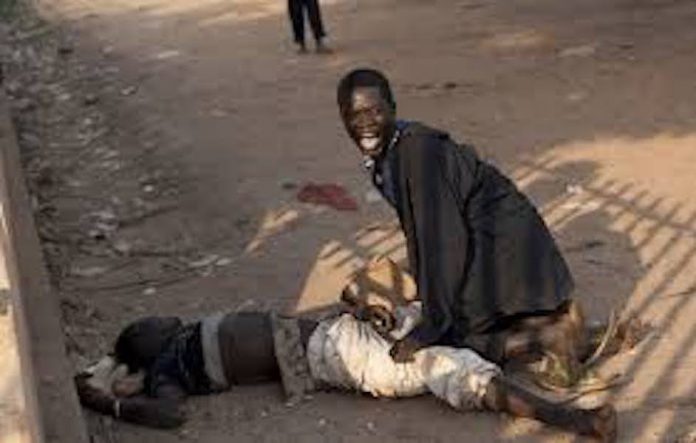 By John Shiklam
Nine people have been killed following a fresh attack by suspected herdsmen on Anguwan Tudu and Agwalla Magayaki communities in Kajuru Local Government Area of Kaduna state.
The incident, according to Emmanuel Nagaiza, the youth leader of Anguwan Tudu, occurred at about 5:30 am on Wednesday.
Speaking in a telephone interview with THISDAY, he said the bandits who were heavily armed, started by attacking Anguwan Tudu.
He said they were shooting sporadically as they arrived the village and the villagers fled into the bushes for their dear lives.
He said eight people were however killed on the spot, while a woman who sustained serious injuries and was being rushed to the hospital, gave up on the way.
Nagaiza, said after attacking his community, the bandits moved to the neighbouring Agwalla Magayaki village, however, no life was lost as the residents of the community, had fled upon hearing sounds of gunshots during the attack on Anguwan Tudu.
He however said when the bandits, discovered that the villagers had fled, they destroyed all their property, although they did not burn their houses.
Nagaiza said: "Today's (Wednesday) attack was on Anguwan Tudu and Agwalla Magayaki. But the killings took place in Anguwan Tudu because when residents of Agwalla Magayaki heard sounds of gunshots in Anguwan Tudu, they fled their homes. The attackers burnt all their property, but they didn't burn houses."
He said "Anguwan Tudu was attacked at about 5:30 am" alleging that the attack was "by fulani herdsmen"
"They were well armed with guns, machetes and sticks. As soon as they came, they started shooting sporadically, we had to run to the bushes for our dear lives, unfortunately, eight people were killed on the spot. "A woman that was being rushed to the hospital following injuries, died on the way.
As I am talking with you, we are preparing for the burial of nine people killed by these murderers.
"We saw the attackers and we know them. We can identify them. We have been living peacefully with the herdsmen in our community.
"In the whole of Kajuru, there is no place where the herdsmen lives more comfortable like Anguwan Doka.
"We don't know what we have done to deserve this brutal attack. They have turned their back against us."
The youth leader also called on the government and security agencies to stop the killings in Kajuru communities.
He said residents of three neighbouring communities, namely Idanu, Anguwan Rana and Anguwan Mudi had fled their homes following previous attacks by herdsmen.
In the past three weeks, many people have been killed following attacks on communities in Kajuru.
Many of those who were rendered homeless in the attacks, are said to be taking refuge in five IDP camps in the area.
The spokesman of the Kaduna state police command, Muhammed Jalige, was yet to respond to a text message sent to his mobile phone and the police/media WhatsApp platform, when contacted on the issue.