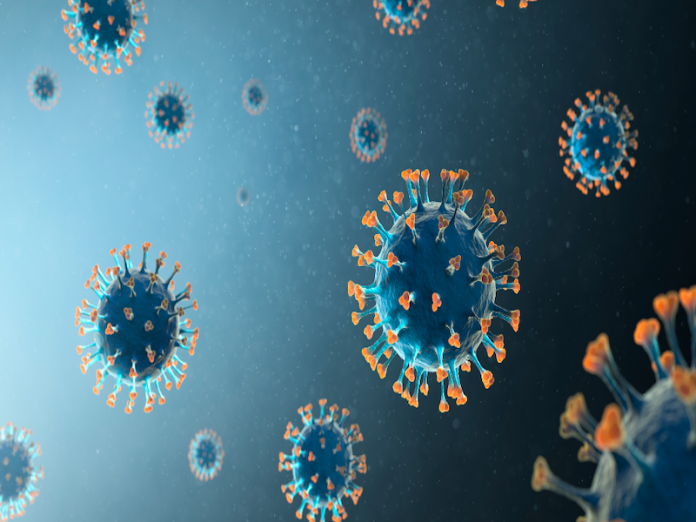 By Martins Ifijeh
Following the spike in COVID-19 cases in Nigeria, stakeholders in the health sector, including the Nigeria Medical Association (NMA) and the Pharmaceutical Society of Nigeria (PSN) have called on the federal government to extend the nationwide lockdown and institute stricter implementation of measures put in place against community spread of the disease.
The 14-day ban on interstate travel and curfew declared by President Muhammadu Buhari to address the pandemic expires Monday, and he is expected to make a new declaration for extension of the health protocol or open up the country for normal activities.
But the newly elected President of the NMA, Prof. Innocent Ujah, during an interview with THISDAY Sunday said with the COVID-19 cases obviously climbing, it would not be out of place for government to extend the lockdown and institute stricter implementation, as this would help slow down the spread of the virus in the country.
He said: "But for this to happen, government should also ensure there are palliatives on ground for the poor. People on lockdown who make daily stipends will be affected. They should be provided with support.
"We have so far had a six week lockdown. What has the implementation and compliance been? Have people started using face masks? Are Nigerians following social and physical distancing protocols? Did the implementation of the interstate lockdown work? We know social distancing is the most difficult protocol for Nigerians to comply with. In homes with 'face-me-I-face-you', are these protocols followed? These are information we should know before a new order is made.
"By now government should have told us the research it has done, and compliance level of this policy of lockdown. It should always take decisions based on scientific evidence. If these measures weren't followed, thereby causing increase in the cases, it should further implement them," he added.
On his part, the President of PSN, Mr. Sam Ohuabunwa, said it would be a mistake for the government to relax its healthcare protocols completely, especially as COVID-19 cases were still climbing in the country.
He said: "If we are to depend on science, it means government should not loosen up completely when infection rates are climbing. What government needs is gradual easing while it maintains some restrictions.
"If government opens up interstate and air travels, then we should be ready to have a spike in COVID-19 cases. This will not be very good for us especially because of the state of our healthcare which is very fragile. We don't have sufficient isolation centres, we don't have enough medical personnel, we don't have enough personal protective equipment to handle major crisis associated with the pandemic. We are still having an increase. This is not the time to ease our protocols," he added.
While calling on Nigerians to remain where they are as the virus will not move if they don't move, he said government should enforce all the regulations earlier put in place, including the 8:00 pm nationwide curfew, interstate travel and closure of its airspace, adding that easing of lockdown should only happen when COVID-19 cases are flattening.