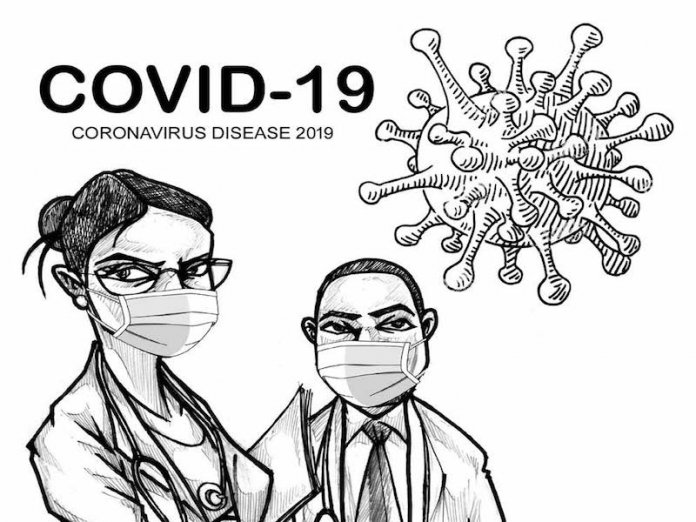 Ugo Aliogo
An Anaesthesia Critical Care Consultant (A3C), Dr. Babaseyi Oyesola, has revealed that telemedicine and tele-ICU are viable options in the management of critical cases of COVID-19.
Oyesola made the call at a webinar dialogue session on COVID-19, organised by Mindray (a Chinese Medical Devices Company) yesterday in Lagos.
The Mindray webinar series was a country exchange dialogue on COVID-19 response with experience sharing from stakeholders on ground.
The meeting was anchored by Coordinator, African Health Budget Network and Global Co-convener of the Community of Practitioners in Accountability and Social Action, Dr. Aminu Magashi Garba.
Oyesola, who remarked that COVID-19 pandemic had revealed that telemedicine, mobile ICU and tele-ICU had birthed viability in the management of critically ill COVID-19 patients, spoke on: "The Role of Critical Care and Its Challenges in the Management of COVID-19 in Nigeria."
He further stated that knowledge sharing among Intensivists and critical care nurses through Tele-ICU had proven to be helpful.
According to Oyesola, "Telemedicine, particularly tele-ICU has proven to be viable options in the management of critically ill COVID-19 patients. Tele-ICU is an off-site command in which a critical care team (intensivists and critical care nurses) are connected with a patient in a distant ICU to exchange health information through real-time audio, visual and electronic means. Optimum management of patients in the ICU is required as they need constant medical attention and support to keep their body functioning. They may be unable to breathe on their own and have multiple organ failure. So, specialised medical equipment will take the place of these functions while the patient recovers."
The consultant also noted that the challenges of providing intensive care were not unique to Nigeria alone because intensive care was very expensive.
Oyesola highlighted some of the challenges the country was facing in terms of funding, technical support, education and training, drugs, consumables and admission criteria.
According to him, others include Blood Gas Analysis, laboratory and imaging support and the fear of the disease affecting patients and health workers, among others.
Oyesola said that medical equipment was in short supply as Nigeria currently had only one Extracorporeal Membrane Oxygenation (ECMO).
ECMO Therapy, according to the Medpage Today, is used to pump and oxygenate the patient's blood outside the body, replacing the function of the lungs and heart.
According to statistics on Medpage Today, as of April 16, a worldwide registry records 370 patients with confirmed COVID-19 on ECMO across the globe, including 254 in North America.
In a subset of 58 COVID-19 patients, who received the treatment, 21 had been discharged alive.
Anesthesia and Critical Care Consultants (A3C) provided high quality and technology enhanced critical care services to hospitals and critically ill patients in Nigeria.
In his contributions at the session, Chief Physician of the Department of Intensive Medicine, Zhongda Hospital South-East University, China, Dr. Chun Pan, said that COVID-19 Acute Respiratory Disease Syndrome (ARDS) was different from other ARDS.
Pan said that currently, there was no antiviral drug for the disease, advising that antibiotics usage must depend on clinical signs and bacterial infection.
He suggested that original disease control was important for COVID-19 induced ARDS with characteristics of low lung recruitability, low respiratory compliance and no air war occlusive pressure.