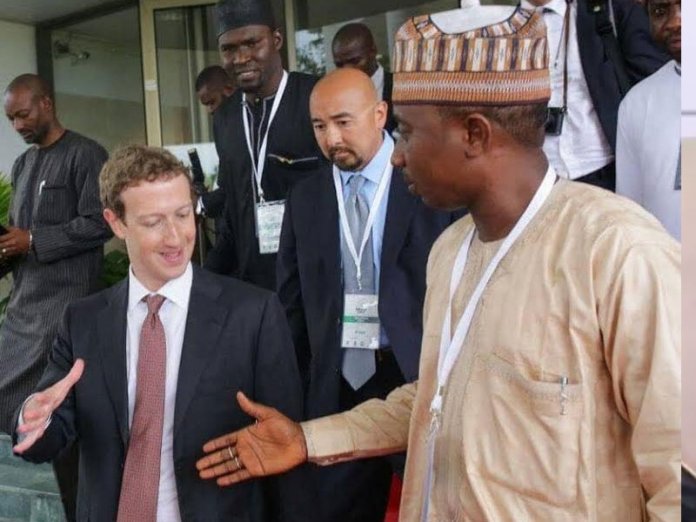 The Nigerian technology and startup entrepreneurship scene has seen significant progress in the last 10 years. Asides the music industry and entertainment scene, the tech ecosystem is one of the shining lights of business in Nigeria.
Of course, for an industry to have grown to become one of the more popular sectors in the country, there have to be people working to make sure it continues to thrive. One of these people is the entrepreneur and founder of StartUp Arewa, Mohammed Ibrahim Jega.
Born on the 15th of June, 1981, Jega spent a good part of his childhood in Zaria, Kaduna State. It is therefore no surprise that as much as he is a man of global appeal, he cannot stop paying attention to the startup ecosystem in the region — his homefront.
The Kaduna-born entrepreneur pays intense attention to self-development. However, he recognises that it is much better when many individuals in the community grow, rather than just him.
This is why every year, "The Jega of ICT'" makes sure that he contributes to the Nigerian startup knowledge pool. The entrepreneur has spoken at almost all the major Nigerian technology events. As if that is not enough, he goes as far as sharing knowledge across Africa and Europe.
His efforts have been recognised internationally; from Silicon Valley in the United States of America to United Kingdom, Dubai, Rwanda and Ghana.
After spending over 10 years in the startup sector, now is the best time to hand Jega his flowers.
Here are 5 things you should know about the Kaduna-born entrepreneur:
His first company was founded in the early 2000s
It was immediately after obtaining a bachelor's degree from the Ahmadu Bello University (ABU), Zaria, 2003.
He realised that most of the things university students spend hours queuing for back then were things that could be fixed by simple automation.
He then founded his first company, Ibromomo Concept, a tech consulting firm specialising in helping businesses adopt web technologies.
He is well-known for his role in building VoguePay
The payment processing platform was founded in 2012 without any venture-backing. Over the years, Jega has been contributing to its business
development efforts across the world.
VoguePay currently processes millions of dollars worth of transactions everyday from thousands of merchants across four continents. This makes it
one of the foremost Nigerian startup success stories.
Jega is an advocate for homegrown talents He believes local problems should be solved by local talents, who spot the problem and provide solutions too. This advocacy led him to found the community, StartUp Arewa, which has trained over 1000 tech talents in cities across Northern Nigeria. Spin-offs of the community are now springing up all over Sokoto, Jigawa, Benue, Kebbi and others.
He co-founded Domineum, the first distributed ledger technology company providing blockchain-as -a service solution in Africa
Domineum, founded in 2017, was reported to have helped African governments save over $5 million in 2019 alone. Jega co-founded this company along with
another entrepreneur, Geoffrey Weli-Wosu.
Presently, the startup is working with several governments and individuals in Africa, Caribbean and some parts of Europe.
He is a member of the Presidential Advisory Group on Technology & Creativity.
In 2018, Mohammed Ibrahim Jega was announced as one of the members of the Presidential Advisory Group on Technology & Creativity in Nigeria. He was
also part of the Vice President of Nigeria, Yemi Osinbajo's delegation to Silicon Valley to seek investments for the country's technology sector.
Jega has been awarded multiple times by credible bodies, both in Nigeria and outside of the country.