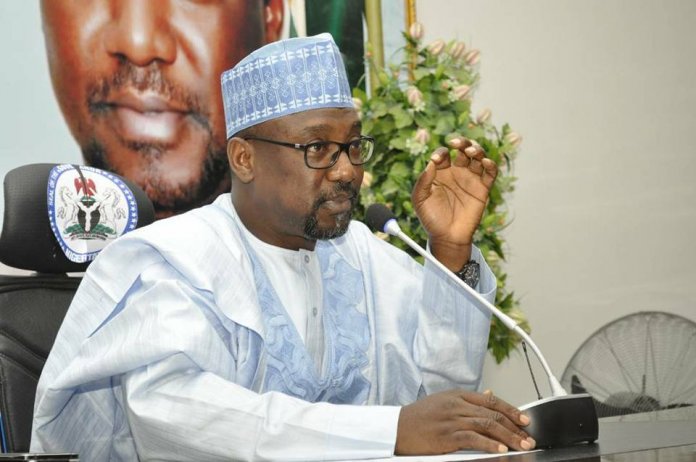 By Laleye Dipo
The Niger State Governor, Abubakar Sani Bello, has said that the state government will establish a laboratory and testing centre at the Minna General Hospital.
Bello said the immediate assignment of the laboratory will be to increase the testing capacity of coronavirus samples and reduce the turnaround time for the release of Covid -19 blood samples.
The governor made this known in Minna on Tuesday while addressing a news conference on the state of the Convid-19 pandemic in the state during which he disclosed that to facilitate the effective takeoff of the laboratory, government has trained 457 health workers and recruited 20 ad hoc staff that will man the laboratory.
He disclosed that the government has also strengthened its surveillance system to detect any case of coronavirus disease as well as investigate and monitor any outbreak, adding that drugs, medical supplies and personal protection equipment have already been purchased and located at the various isolation centres in the state.
The governor assured all front line workers of the preparedness of his administration to guarantee their safety, adding that government will deal decisively with anyone involved in attacking them.
Bello said: "It is regrettable that the closure of interstate borders has not been very effective," pointing out that commercial motorcyclists and other commercial drivers have been flouting government orders with reckless abandon.
As a result, he announced a total ban on the operation of commercial motorcyclists throughout the state for two weeks, adding that tricycles are allowed to operate but can only carry three passengers who must wear face mask.
Bello urged the public to be more vigilant, adhere strictly to personal hygiene, observe social distancing at public places, wear masks and seek medical attention in the event of symptoms such as fever, cough and catarrh.
"Let me also call on individuals with travel history from states with cases of coronavirus disease to ensure they self isolate and promptly report to the nearest health facility," the governor said.
So far, the state has recorded 10 positive cases with two of them discharged after they tested negative twice each.