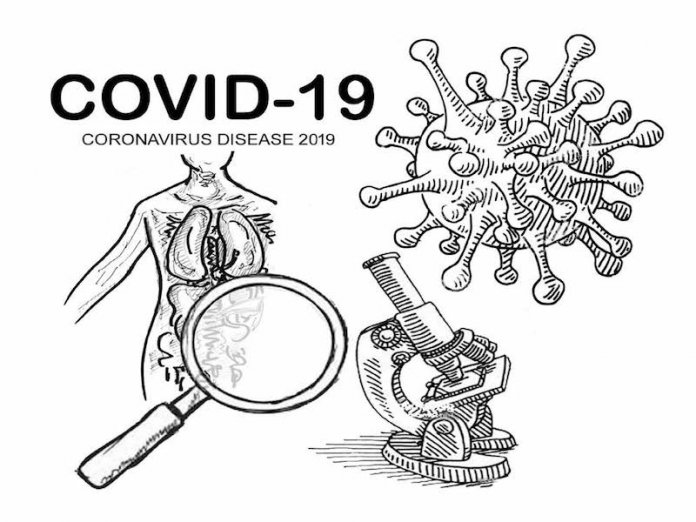 Kemela Okara
The late Claude Ake a Nigerian professor of political economy in "Democracy and Development in Africa" made a profound observation "that when people wonder why development is slow in Africa, they ask the wrong question, because development was never on the agenda." Ake goes on to use other phrases such as 'State Capture" to describe the mindset of the average African politician, interested only in power and the privileges of power. More recently Dr. Patrice Lumumba one of the most strident critics of the African political elite has said Africa's politicians are the curse of the continent. As a politician myself, I take these observations and criticisms very seriously. If for no other reason, but to do a measure of deep introspection to discover whether there is something about the practice of our politics that merits these kinds of observations. Is our politics merely about power and its privileges? Are we only after self-preservation and self-perpetuation? What ideals or worldview provide the compass for our brand of politics?
Now that a global pandemic has arrived our shores and is rising rapidly, because our government was slow to spot the looming danger and shut our borders in February or early March, political leadership is now in the spotlight. Covid 19 is not only calling into question the timeliness of our response to what was unfolding globally, it has also shown our lack of preparedness and the general insufficiency of our healthcare system responding adequately to the crisis. For once, even those who can afford it, cannot travel abroad to escape the inadequacies of our healthcare system. Many State governments are seeking to rise to the challenge. Recently This Day newspaper did an assessment of States, regarding their response to Covid 19. Governor Sanwo Olu understandably came first and there is undoubtedly much to learn from the Lagos State response to Covid 19.
If Claude Ake were alive to comment on our efforts to protect the lives of our people in the face of this global pandemic; I wonder what he would say about our efforts when compared to the Chinese, Koreans, Europeans and Americans? Personally, whenever our continent is in the spotlight for its inability to protect, fight for or create the context for our people to do well, when compared to others, I feel a sense of despondency. Asking myself, when will we be applauded for our positive contribution to the world?
As first a Commissioner for Trade, Industry and Investment and later, Secretary to Government under Governor Dickson in Bayelsa State, I witnessed first-hand former Governor Dickson's battles to change the existing mindset of our political elite and re-orientate it towards putting the welfare of people first. From 2012 -2020, we were involved in a feverish drive to build schools, hospitals, roads and bridges and an airport too, because the Governor was determined that Bayelsa State had to capture the hopes and aspirations of all Ijaws. And for doing this we received in full measure vilification for every applause. Vilification from those who felt it ought to be business as usual and applause from those far sighted enough to see that investment in the wellbeing and capacity of our people is the most important task any government can embark upon.
Coming back to the challenge of Covid 19, our economy too, post Covid 19 will be in a difficult place. All the evidence points to the fact, that infections are yet to peak; and this, in the face of grossly inadequate preparedness. It will require a different political mindset to salvage ourselves. On the economic front, demand for our oil has shrunk significantly by as much as 50%, as much of the world especially buyers of Nigeria's crude oil are still on lockdown or gradually coming out of lockdown. Even after a gradual re-opening of economies around the world, it will be a while, before demand for crude oil will reach pre Covid 19 levels. Federal and State revenues have shrunk immensely. The federal government and many State governments are already over leveraged, having borrowed significantly prior to this time. Debt servicing at all levels, alongside recurrent expenditure will be a huge challenge. Capital projects will doubtless be significantly de-emphasized. At the federal level our debt burden is alarming. Professor Kingsley Moghalu a former CBN deputy Governor and YPP presidential candidate estimates that our debt servicing may gulp as much as 60% of our revenues. Consequently, for the presidency and State governors it cannot be business as usual.
The world post Covid 19 is going to be very different, as things get more difficult for governments, companies, families and individuals. As the economy contracts, people may vent their anger at the political class for perceived failings in dealing adequately with the problems. In addition, the global nature of Covid 19 will make people compare our political leadership with leadership across the world. The perceptions people have of us as politicians, will be more cynical. Covid 19 may soon become the catalyst for exposing the fundamental dysfunction of our political system. As for once, we are all grappling with the same problem whether Americans, Europeans, Asians and Africans. Everyone is now in the business of comparing and contrasting.
We urgently need to develop a new mindset that puts people first. We must see people as the most important assets we have as a nation. Our policies must get a new bearing. We must ensure that in all that we do: our goal must be to give every man, woman and child a fair chance at succeeding in life, whether rich or poor. Our investment in healthcare must be ramped up. This can be achieved if we plan effectively for the long term. Our economic policies must focus on ensuring that we create sustainable long term jobs on a large scale. Undergirding every action, we take must be the question: to what degree is this going to qualitatively transform the lives of most Nigerians?
Since the relaxation of the lockdown rules in Lagos and Abuja, most Nigerians apparently are paying lip service to social distancing. Why? The answer is simple. The hustle for daily survival and the nearness of death from starvation, poor health facilities, and crime in their minds far outweighs the possibility of sickness and death from Covid 19.
As political leaders, this is the time to rethink our worldview. We need to tackle the challenge of changing the Nigerian and I daresay African narrative with vision, passion, integrity, capacity and competence. This must address the all-important question as to the criteria we apply in choosing those that represent us at all levels of public office. The best from amongst us must represent us and manage our commonwealth at all levels. We cannot risk the perception that we are taking our people for granted. The lessons of the Arab Spring must not be lost on us, when a seemingly routine display of highhandedness by a government official in Tunisia, led to the death of Mohammed Bouazizi, a 26-year-old street trader by self-immolation which then sparked a regional wave of protest sweeping many governments from office.
–––Kemela Okara Esq., former Secretary to Government, Bayesla State.