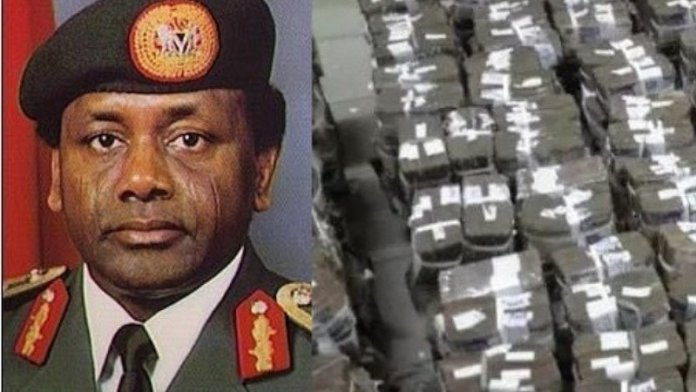 Chuks Okocha and Adedayo Akinwale in Abuja
All Progressives Congress (APC) and the Peoples Democratic Party (PDP) yesterday traded accusations over the $311 million Abacha loot repatriated from the United States.
While the PDP said it has uncovered fresh plots by the cabal in the presidency and the APC to use fake subheads and duplicated projects as ploy to re-loot the $311millon, the ruling party argued that the allegation showed that the main opposition party was saddened by a missed opportunity to share the money as it used to.
PDP alleged that the cabal had perfected the use of fake subheads as nomenclatures to mislead those who repatriated the fund and pave way to corner the money to their private pockets as they had done with earlier repatriated funds.
The main opposition party in a statement issued by the National Publicity Secretary, Kola Ologbondiyan, alleged that part of the strategy of the cabal is to hype hazy subheads and stampede the dissipation of the funds without the statutory approval of the National Assembly, which would enable them to muddle up accountability processes, conceal their fraud and divert the attention of the unsuspecting public from the scam.
But in a swift reaction, the National Publicity Secretary of APC, Mr. Lanre Issa-Onilu, in a statement issued on yesterday reminded the PDP that the APC- led federal government is not about sharing public funds amongst the ruling class, but about using tax payers' money to impact positively on the lives of the people.
Issa-Onilu said: "Going by the PDP's statement on the recovered $311 million repatriated funds, it is clear that the opposition party is salivating over the Abacha loot, saddened by a missed opportunity to share the money as they used to.
"Unfortunately, PDP is unable to rid corruption from its DNA and until the party has the courage to burn its corruption handbook to ashes, it would be difficult for it not to hallucinate over public funds".