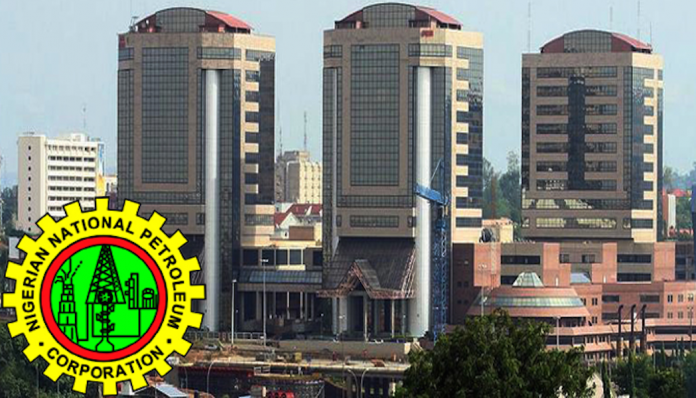 Emmanuel Addeh in Abuja
Nigerian National Petroleum Corporation (NNPC) has revealed that it experienced disruptions in 11 of its terminals around January this year.
Describing the interruptions as 'key setbacks', the NNPC said that the stoppage of workflow during the month under review affected production.
It listed the affected facilities as Forcados, Bonga, Ogu Acha, Erha, Bonny, Amenam, Egina, Akpo, Brass, Ima, Qua Iboe as well as Usan, putting the loss during the period in thousands of barrels.
In Forcados, the corporation said that the Batan flow station came down due to a trip alarm on the ABB HV switch which led to the generator shutting down with10kbd shut-in in six days.
It added that it was the same for Opuama and Otumara flow stations, which were also shut down for 13 days due to leaks and suspected illegal connection on one of the terminals, with a loss of 50kbd.
For Bonga, NNPC said there was production stoppage for three days due to power loss initiated by a smoke detection alarm activation, which led to an emergency shutdown and put the total loss at 51,000 bpd.
As for the Ogu Acha terminal, the Odidi flow station was shut down for five days to commission the VIOSS with shut-in of 20kbd while Jones Creek flow station was halted for over four days for debottlenecking and statutory inspection of pressure vessels and release valves, disclosing that 17kbd was shut-in.
For Erha, it said: "Production shut-in due to emergency for six days with aggregate loss of 320,470barrels while in Bonny, NCTL shut down due to leaks on Botokiri axis from with shut-in of 120kpd.
"NCTL was also shut down for eight days due to second leak along Cawthorne channel 2 Axis with production cut of approximately 110kbd.
Cumulative loss of production within the period was 2,320,000 barrels.
The NNPC said that Egina was shut-in eight times in the course of the month due to low /loss of electrical power from switchgear faults and calculated the cumulative loss as 54,407 barrels.
For Akpo, the corporation noted that: "Production dropped due to confirmed gas detection. Also plant trip due to false gas detection caused by dust cloud from sand blasting as well as unavailability of gas compressor. Cumulative loss is 84,654 barrels"
While for Brass terminal, Addax stopped delivery into Nigerian Agip Oil Company (NAOC) facility with shut-in of 10kbd over seven days, likewise the platform stopped delivery into NAOC facility from with production cut of 10kbd for a period of 30 days, the corporation said.
"There was controlled shut down at Ima terminal for annual maintenance starting from with production cut of 1kbd. Similarly, production was shut-in at Qua Iboe terminal for seven days to carry out emergency maintenance with a cumulative loss of production of 257,000 barrels within the period.
Added to that, the NNPC said that products theft and vandalism had continued to destroy value and put corporation at a disadvantaged competitive position, revealing that a total of 1,544 vandalised points had been recorded between January 2019 to January 2020.