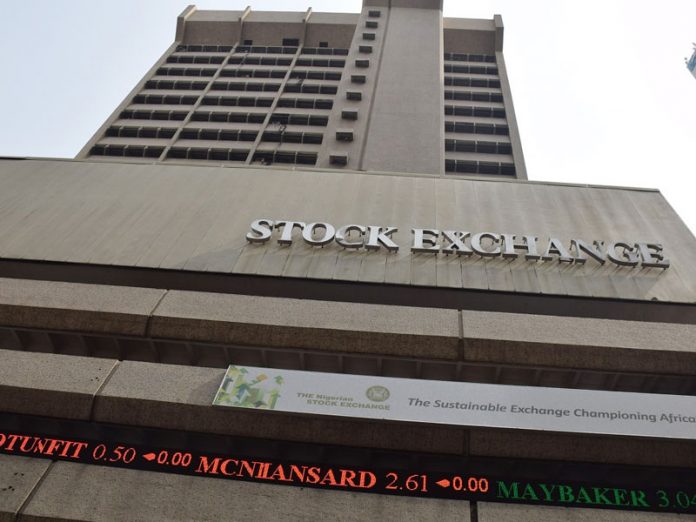 Goddy Egene
Domestic investors continued to dominate trading at the stock market as statistics showed that they accounted for 54.63 per cent of the total transactions in the month of March, 2020.
The domestic investors have been leading foreign investors since the beginning of year, accounting for 70.1 per cent in January, 51 per cent in February and 54.63 per cent in March.
According to numbers released by the Nigerian Stock Exchange (NSE), investors traded N242.91 billion in the month of March, showing an increase of 63.58 per cent above the N148.5 billion recorded in February. The performance of March when compared to the performance in March 2019, revealed that total transactions increased by 120.6 per cent from N110.11 billion
Domestic investors accounted for N132.69 billion, which was a 54.63 per cent, while foreign investors accounted for N110.22 billion or 45.37 per cent. The performance of March when compared to the performance in March 2019, revealed that total transactions increased by 120.6 per cent from N110.11 billion.
A further breakdown of the total transactions showed that total domestic transactions increased by 71.97 per cent from N77.16 billion in February to N132.69 billion in March 2020.
Domestic institutional investors traded N72.46 billion worth of shares in March, while domestic retail investors accounted for N60.23 billion, up from N47.60 billion and N29.56 billion respectively.
Last year, the NSE organised workshops as part of measures to encourage retail investors to play in the Nigerian capital market.
The Divisional Head, Trading Business, NSE, Mr. Jude Chiemeka, had said the low level of domestic investors was below expectation, hence the need to increase the number.
"Currently, there are about three million retail investors in the Nigerian capital market, representing only three per cent of the total adult population in the country. The exchange recognises the need to improve investor participation, and is leveraging recent capital market initiatives such as the know your customers(KYC) requirements for capital market investments, as well as promoting the introduction of globally competitive investment products with low entry thresholds, to achieve financial inclusion goals," he said.
According to him, these initiatives have begun to yield positive results as the market has in recent times witnessed an upturn in retail investor participation.
He noted that financial inclusion was a priority of stakeholders in the capital market, stressing that the "NSE makes it a primary concern to contribute towards the achievement of Nigeria's National Financial Inclusion Strategy of reducing the proportion of adult Nigerians that are financially excluded to 20 per cent in the year 2020."
The NSE official had said aside from understanding capital market products as individual investors, the workshop was intended to aid the appreciation of basic investment principles, deepen understanding of personal financial management, promote financial literacy and gradually help in restoring confidence in the Nigerian capital market across the youth demography, through dissemination of information about investment principles which can be used to leverage the capital market to grow and preserve wealth.