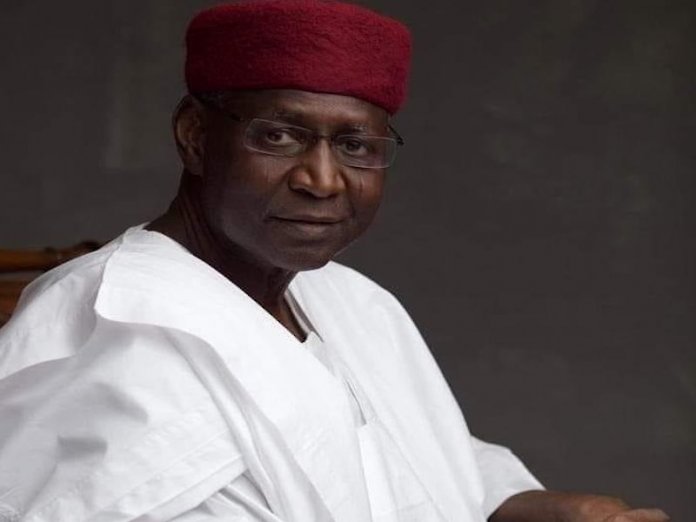 The League of Immams and Alfas of Yorubaland, Edo and Delta states have commiserated with President Muhammadu Buhari on the death of his Chief of Staff, Malam Abba Kyari.
The league, in its letter of condolence, quoted the Quran 2:154: "And Say Not of those who are slain in the way of Allah. They are dead. Nay They are living. Though Ye Perceive Not."
The league commiserated with the president personally and the nation in general "over the tragic death of a beloved brother, your friend and your devoted Chief of Staff, Malam Abba Kyari.
"Judged by his personal relationship of over 40years with Your Excellency, his rare commitment and loyalty to your presidency in particular and the Nation in general, there is no gain-saying that his death at this critical point in time will be devastating to you. May Allah (SWT) adequately console you, his family, the Muslim Ummah and the Nation in general for his sudden departure from this planet."
As Muslims, one of the cardinal points of our faith at a time like this is the reality that "We all came from Allah and to Him shall we all return," the statement said.
"We are further admonished to thank Allah in all circumstances. We must therefore thank the Almighty Allah for his eventful and fulfilled life."
The Imams and Alfas said in the past five years, Malam Abba Kyari had placed his enviable experiences in both the public and private sectors at "the services of Your Excellency, the nation, and the entire humanity. Above all, he was a shining ambassador of the Muslim Ummah in both his public and private lives.
"It is an irony of circumstaces that he died of corona virus infection which he contacted while on national service abroad. "This definitely makes him a martyr of our national cause. We beseech the Almighty Allah to forgive all his transgressions and grant him Aljanat Firdauz," said the condolence message signed by the Baba Adinni, Ogun State, Baba Adinni, Yorubaland, Edo and Delta states.