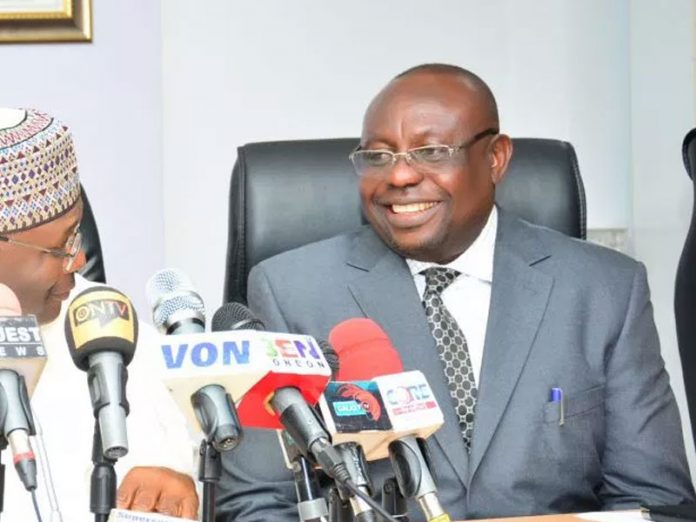 Chuks Okocha in Abuja
The Independent National Electoral Commission (INEC) wednesday said it has provided additional 30 utility vehicles to the Presidential Task Force for COVID-19 to combat the pandemic in the country.
According to a statement issued by the National Commissioner in charge of Voters' Education and Public Information, Festus Okoye, the commission delivered additional 30 vehicles to the Presidential Task Force.
Okoye said the delivery of the additional vehicles was in response to request by the Presidential Task Force to combat COVID-19.
While supporting the national emergency against the coronavirus pandemic, the commission had also deployed about 40 additional vehicles.
He said the additional 30 vans have been deployed to Kano State to facilitate the movement of medical personnel for massive contact tracing and testing in the state while nine vehicles have been assigned to Plateau State.
INEC, he said reassured Nigerians that it would continue to join hands with all agencies and stakeholders to combat COVID-19 in the country, while reiterating the commission's appeal to all citizens to stay safe by complying with the advice of the medical authorities.
The commission had in the first week of April deployed 100 pick-up vans for COVID-19 contact tracing, surveillance/laboratory and infection prevention/control in six states of the federation, including Lagos, Osun, Oyo, Kano, Rivers and FCT in the first instance.
According to INEC, this followed the request by the Presidential Task Force on COVID-19 which the commission had been in touch with on areas it can assist to tackle what is clearly a national emergency that requires the support of all national institutions.
In a statement issued on April 3, the commission had also placed all its state offices nationwide on standby in case the PTF requested additional support to combat the pandemic.
Also, Okoye disclosed that INEC was discussing with the Ministry of Humanitarian Affairs, Disaster Management and Social Development on the possibility of using its electoral registration areas (wards) and polling units nationwide as locations for the distribution of palliative and other relief materials to citizens.