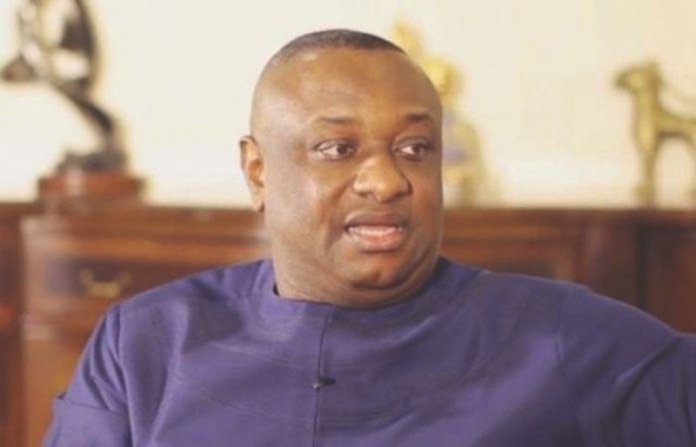 By Onyebuchi Ezigbo
The federal government has said that it will engage a total of 774,000 unemployed persons across the country to assist in rehabilitation and maintenance of public and social infrastructure.
The programme, which is part of federal government's job creation drive, is designed to mitigate lack of job opportunity in the rural areas through short term engagement of 1,000 unemployed persons per local government area (LGA) for a period of three months with a payment of N20,000 monthly allowance to the beneficiaries.
Speaking at the inauguration of the Inter-Ministerial Committee on extended special public works, the Minister of State for Labour and Employment, Festus Keyamo (SAN), said its mandate is to devise a strategy for the implementation of the programme.
Keyamo said President Muhammadu Buhari had in October 2019 approved a pilot special public works programme for implementation by the National Directorate for Employment (NDE) in five local government areas each of eight pilot states.
The minister described the programme as "a dry/off season transient job programme targeting the rehabilitation/maintenance of public and social infrastructure with the participants largely drawn from the pool of unskilled rural persons".
He said the approval for the new job creation scheme came following the success of the pilot programme, which was carried out between February and April 2020.
It said the federal government intends to leverage on its gain by approving the extension of the programme to all the 774 LGAs in the federation from the initial five LGAs in eight states of the federation.
He also noted that the approval by the president for the extension of the programme and the subsequent rise in its magnitude necessitated the setting up of an inter-ministerial committee for effective planning and proper implementation.
The minister asked the committee to collate the respective rural programmes in each ministry; review the implementation of the pilot programme and make recommendations where necessary; recommend appropriate monitoring and evaluation mechanism and, develop an achievable implementation time line.
He expressed confidence of the federal government in the ability of the committee to carry out the task before it beyond expectations and with minimum waste.