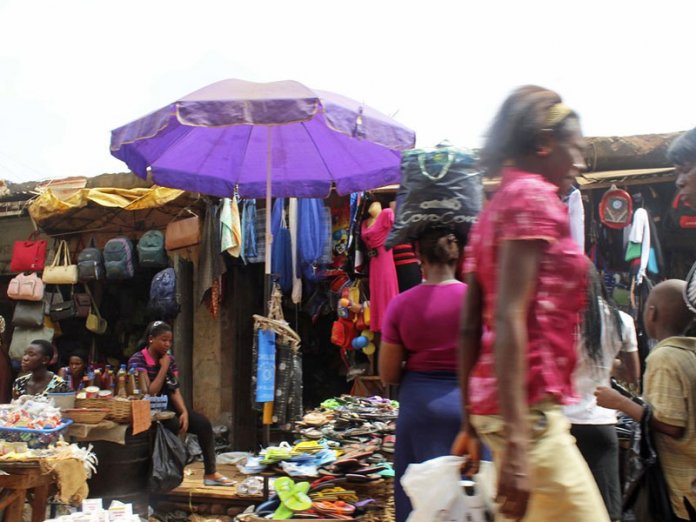 By David-Chyddy Eleke
Traders in Anambra State have lamented the extortion of N5,000 each from shop owners before they were allowed to open for business as a result of the lockdown order of the state Governor, Chief Willie Obiano.
THISDAY gathered from traders in Eke Awka Market, the most populated market in the state capital that each trader was usually made to pay N5,000 before they were allowed to conduct business for the day since the lockdown order commenced.
The traders who said they made the payment to market leaders on Tuesdays and Fridays, which are the two days markets in the state are permitted to open begged Governor Obiano to intervene.
"If you pay N5,000, they will let you open your shop. If you do not pay, you will not be allowed to open. Another option is to pay N2,000 and you will be allowed to open your shop and take some goods, which you can sample along the road and hustle for customers," a source told THISDAY on condition of anonymity.
The payment of the levy contravenes the order of the state governor, who during a state-wide broadcast stated that markets would open only twice a week, but would be limited to only those dealing on food items.
The source said, "Even though we who sell food stuff are supposed to be the only people to open, the market leaders let anyone who wants to open to do so, no matter what they sell, as far as they can pay the levy."
Market officials who were involved in the collection of the levy when interviewed could not explain the reason for it, but simply said they were acting according to orders from above.Attempts by our correspondent to reach Mr. Uchenna Okafor, the state Commissioner for Trade and Commerce, who also heads all the markets in the state for reactions was not successful as his mobilephone rang out severally,.without answer.
But traders in the market insisted that the payment was unacceptable, because even when they open, only few customers come to patronise them, while most of them were unable to make profit to cover the payment because they had limited goods in their shops and could not travel to replace their stock.
They called on the state governor to look into the matter as it is further worsening the harsh condition suffered by residents of the state because of the lockdown.