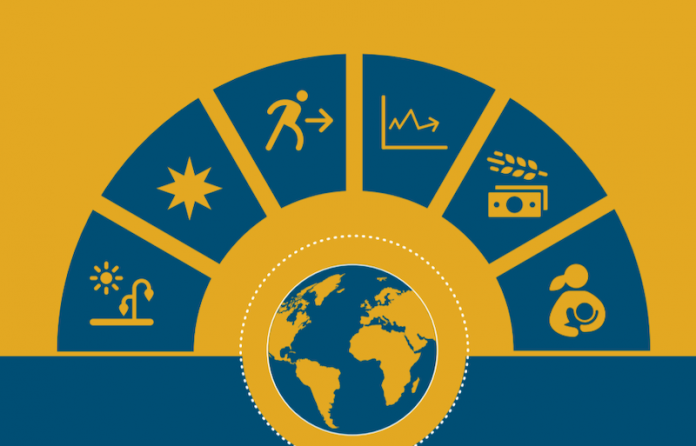 Oluchi Chibuzor
A Global Report on Food Crises released by United Nations has stated that more people face acute food insecurity and malnutrition in the wake of the COVID-19.
The report indicated that at the close of 2019, 135 million people across 55 countries and territories experienced acute food insecurity, noting that additionally, in the 55 food-crisis countries, 75 million children were stunted.
This, according to the report was the highest level of acute food insecurity and malnutrition documented by the network since the first edition of the report in 2017.
The report by the Global Network Against Food Crises, an international alliance of United Nation, governmental, and non-governmental agencies working to address the root causes of extreme hunger.
The 2020 annual Global Report on Food Crises, showed also that in 2019, 183 million people were classified to be in stressed condition – at the cusp of acute hunger and at risk of slipping into crisis or worse if faced with a shock or stressor, such as the COVID-19 pandemic.
It added also that about 73 million of the 135 million people covered by the report live in Africa; 43 million live in the Middle East and Asia; 18.5 million live in Latin America and the Caribbean.
The key drivers behind the trends analysed were: conflict – the key factor that pushed 77 million people into acute food insecurity; weather extreme – affecting 34 million people; and economic turbulence which accounted for 24 million.
For Nigeria, the report predicted that the situation was expected to significantly worsen next year particularly in the north-eastern states affected by conflict and insecurity, if nothing is done.
"Between June and October, flooding
across 32 of the 36 states and FCT affected over 210 000 people, displaced about 130 000 and damaged crops across the country. Factors relating to conflict, including displacement, exacerbate preexisting drivers of malnutrition including poor diets, sub-optimal childcare and feeding practices, lack of access to improved water,
sanitation and health services," it added.