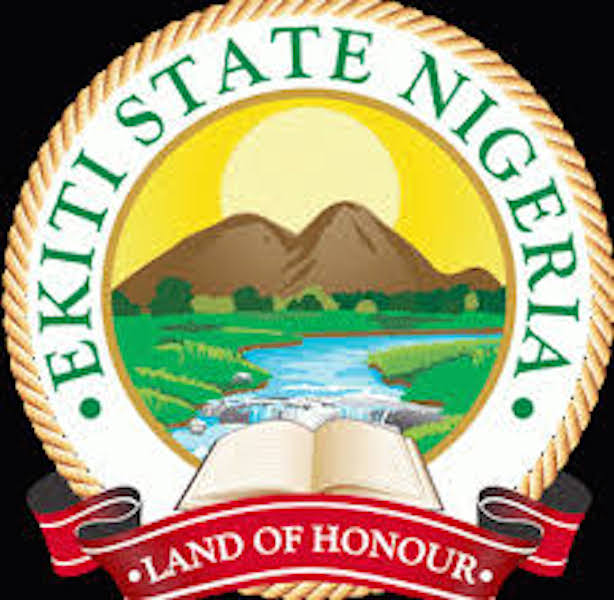 By Victor Ogunje
The Ekiti State Council of Traditional Rulers has commiserated with President Muhammadu Buhari and Nigerians on the demise of the Chief of Staff to the President, Mallam Abba Kyari.
Kyari died of Covid-19 in Lagos where he was being treated on Friday and was buried in Abuja Saturday.
In a statement by the Chairman of the Council, the Alawe of Ilawe Ekiti, Oba Adebanji Alabi, on Sunday, the Council described Kyari as a quintessential and seasoned administrator, who impacted so much on Nigeria and that his memory will linger for a very long time.
The monarchs said the death should further reawaken the nation on the need to brace up and confront the menace of Covid-19 headlong and with every resource at its disposal.
"The entire traditional rulers in Ekiti State believe that though late Abba Kyari is dead, his good legacies which have been attested to by many people including Mr President remain immeasurable," the statement added.
The monarchs commiserated with members of the immediate family of the late Chief of Staff and prayed to God to grant them the fortitude to bear the great loss.
Also, a former Senate Deputy Chief Whip, Senator Gbenga Aluko, has described the late Abba Kyari as a foremost patriot and Nigerian with impressive records that would be difficult to match and forget.
Aluko said Kyari's abrupt death was shocking, sad and devastating, taking cognisance of his immense contributions to the implementation of President Buhari's development agenda.
In his condolence message to the president on Saturday, Aluko said the noble roles and the modest lifestyle lived by Kyari would remain evergreen in the hearts of Nigerians and particularly to his myriad of admirers, who relished his conduct and way of life.
Aluko revealed that the high profile death had again triggered the consciousness of Nigerians and redirected their psyche to the reality that the menace of Covid-19 calls for proactive actions and astute management to curtail its spread.
"I am saddened by this death, because it came at a time when President Buhari's was gaining high velocity in the implementation of his agenda, where Mallam Kyari's deep knowledge and wealth of experience were profoundly required.
"Many Nigerians could attest to the fact that Mallam Kyari was a stabiliser and think tank, who worked quietly to galvanise the presidency on behalf of President Buhari and brought stability to the administration and government.
"That penchant for efficient service delivery made him the fulcrum and the life wire of Buhari's presidency.
"His death was untimely, having come when the president was revving the pedal of development, where the late Chief of Staff was seen as occupying and playing a central role to make Buhari succeeds.
"We pray that the Almighty Allah grants him Aljana fidau and gives the family the fortitude to bear the irreparable loss," Aluko said