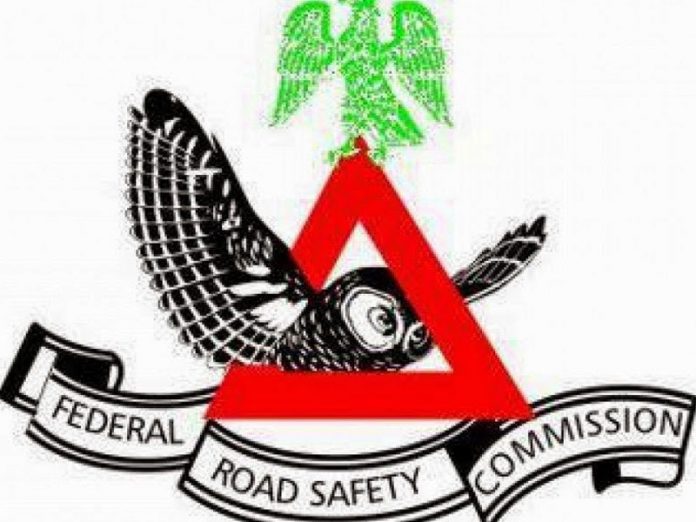 ROAD SAFETY ARTICLE
In February 2020, the 3rd Global Ministerial Conference on Road Safety brought together 1700 delegates from 140 countries, including more than 70 ministers and vice-ministers. The Conference as usual was hosted at the request of the United Nations (UN) General Assembly by the Government of Sweden and World Health Organisation(WHO) in Stockholm with the theme, "Achieving Global Goals 2030". The Conference highlighted the connections between road safety and many Sustainable Development Goals. I had the rare privilege to represent the Corps Marshal of the Federal Road Safety Corps,Dr Boboye Oyeyemi, at one of the Planning committee meetings held in Geneva, Switzerland but couldn't make the Stockholm meeting.
The first take home of the Ministerial Conference was the "Stockholm Declaration", which called for a new global target to reduce road traffic deaths and injuries by 50percent by 2030. The Declaration sought for strengthened efforts on interventions in all five pillars of the Global Plan for the Decade of Action as well as an accelerated shift to safe, affordable, accessible and sustainable modes of transport like walking, cycling and public transit. The Decade of Action will form another focus when I am done with my focus on the Stockholm Conference.
Despite the boldness of the Stockholm Declaration, my greatest and crucial take home from the February 2020 Conference was the 2nd World Youth Assembly, a pre-event hosted by the World Health Organisation(WHO). The Youth Assembly brought 200 young leaders together from 75 countries proclaiming "Enough is enough!" and taking their rightful place at the decision-making table for sustainable mobility. Their Enough is Enough proclamation provided me with the title for this week. The adopted Global Youth statement for Road Safety released at the Conference was based on the voices of over 1500 young people from around the world who took part in the Youth Consultations.
I have chosen to run excerpts of the statement or even run the full length of the statement if my editor permits as I believe that the statement itself is a message not just to those in leadership but also to other youths who have remained very passive on matters as crucial as deaths through road traffic crashes as well as parents and guardians. The excerpt of the statement was interestingly delivered during the World Youth Assembly by Global Youth Taskforce Member Allex Ayub from Africa and again during the World Ministerial Conference by World Youth Assembly (WYA) Co-Chairperson Omnia el Omrani from Egypt.
The statement is captured here for your reading pleasure as we all reflect on COVID-19 pandemic and deaths occasioned by what I always refer to as irresponsible driving behaviors which remains the greatest bane of global road traffic crashes. Please read and internalize the statement and learn to be a responsive and active road user.
The exclamation, ''enough is enough'' reflects their cry for leaders to wake up from their silence, inaction and exclusion of the youths as well as the urgent need for concerted intervention to stop the deaths. ''We are calling on decision-makers to start listening to the millions of voices calling for safer roads and safer mobility. The statement presents the glaring threats young road users face from different regions. The youth calls decision-makers to make proactive policies on; badly designed road infrastructure, lack of education and awareness, poor regulation and enforcement, and poor public transportation systems among others.
As captured by WHO, the statement, demonstrates the power of young people to act as change agents for road safety, through meaningful participation in decision-making and committing to take action. But why is the gathering of Youth Leaders of any significance? I told you last week that road traffic crashes kill approximately 1.35 million people each year, amounting to an average of 3,700 people who lose their lives daily on the roads. This number may be far below the death toll from COVID-19, but remember also that an additional 20-50 million suffer non-fatal injuries, often resulting in long-term disabilities. Remember also that more than half of all road traffic deaths occur among vulnerable road users—pedestrians, cyclists, and motorcyclists. Road traffic injuries are the leading cause of death among young people aged 5-29 while young adults aged 15-44 account for more than half of all road deaths.
More than 90% of all road fatalities occur in low- and middle-income countries, even though these countries have approximately 60% of the world's vehicles. On average, road crashes cost countries 3% of their gross domestic product.
I therefore urge you to please take a look at the data I have provided because after the global community conquers COVID-19 through the divine intervention of God, road deaths will still remain with us. I know that COVID-19 is a killer and scary global pandemic but I must also state here that since the first road traffic crash, road traffic deaths has increasingly been on the rise and the data says it all. I told you last week of the global efforts through the platform of the United Nations Decade of Actions for Road Safety,2011-2020. I also told you of the initial key facts such as the annual death of 1.25 million lives globally and 20-50million injuries.
I also reminded you that road traffic injuries have become the leading cause of death for people aged 15-44years and affect mainly males which is about 73percent. These fact sheets explain why the WHO warned that, road traffic crashes will increase to become the leading cause of death by 2030 without concrete interventions. The goal of the Decade therefore was to reduce deaths by 50 percent by this year 2020.
I need to remind you with the fact that unlike COVID-19 which has killed more in developed countries, the reverse is the case with road traffic deaths as developing countries account for about 85 percent of annual deaths and about 90 percent of the disability. The fact sheet presented shows that the younger people like us are the endangered species who must be active in redressing the trend. While not much sustained efforts are being done here, I must doff my hat for the Global Youth Statement on Road Safety which is encouraging and which I hope our youths will emulate.
To drive home, the point of my focus on youth engagement in road safety activities, I will rely on data from the United States of America where road crashes are the single greatest annual cause of death of healthy U.S. citizens traveling abroad. In 2017, 2,364 teens in the United States aged 16-19 were killed, and about 300,000 were treated in emergency departments for injuries suffered in motor vehicle crashes. That means six teens aged 16-19 died every day due to motor vehicle crashes, and hundreds more were injured.
In 2017, young people aged 15-19 represented 6.5% of the U.S. population. However, motor vehicle injuries, both fatal and nonfatal, among young people in this age group represented about $13.1 billion, or almost 8%, of the total costs of motor vehicle injuries. Who is most at risk?
The risk of motor vehicle crashes is higher among teens aged 16-19 than among any other age group. In fact, per mile driven, teen drivers in this age group are nearly three times more likely than drivers aged 20 and older to be in a fatal crash.
Teens who are at especially high risk for motor vehicle crashes are:Male In 2017, the motor vehicle death rate for male drivers aged 16-19 was over two times higher than the death rate for female drivers of the same age.
Teens driving with teen passengers The presence of teen passengers increases the crash risk of unsupervised teen drivers. This risk increases with increased numbers of teen passengers.
Newly licensed teens Crash risk is particularly high during the first months of licensure. Data from the 2017 National Household Travel Survey indicate that the crash rate per mile driven is 1.5 times higher for 16-year-olds than it is for 18-19 year-olds. What factors put teen drivers at risk?
Inexperience: Teens are more likely than older drivers to underestimate or not be able to recognize dangerous situations. Teens are also more likely than adults to make critical decision errors that lead to serious crashes.
Speeding: Teens are more likely than older drivers to speed and allow shorter headways (the distance from the front of one vehicle to the front of the next).
Seat Belt Use:
Compared with other age groups, teens and young adults often have the lowest seat belt use rates. In 2017, only 58.8% of high school students always wore seat belts when riding as passengers.
Among young drivers aged 15-20 who died in car crashes in 2017, almost half were unrestrained at the time of the crash (when restraint use was known).
Alcohol Use:Any amount of alcohol increases the risk of crashes among teens as compared with older drivers.In the 2017 national Youth Risk Behavior Survey, 16.5% of high school students had ridden with a driver who had been drinking alcohol within the previous month. Among students who drove, 5.5% drove when they had been drinking alcohol during the 30 days before the survey.
Drinking alcohol is illegal under the age of 21; therefore, so is drinking and driving. Despite this, in 2017, 15% of drivers aged 16-20 involved in fatal motor vehicle crashes had a BAC of .08% or higher (a level that is illegal for adults aged 21 and older in all states, except Utah, which has a BAC limit of .05).
In 2017, 58% of drivers aged 15-20 who were killed in motor vehicle crashes after drinking and driving were not wearing a seat belt (based on known restraint use). Among male drivers aged 15-20 who were involved in fatal crashes in 2017, 31% were speeding at the time of the crash and 20% had been drinking.
Nighttime and Weekend Driving:
In 2017, 40% of motor vehicle crash deaths among teen drivers and passengers aged 13-19 occurred between 9 pm and 6 am, and 51% occurred on Friday, Saturday, or Sunday. Eight Danger Zones
Make sure you and your young driver are aware of the leading causes of teen crashes: Driver inexperience, Driving with teen passengers ,Nighttime driving ,Not using seat belts, Distracted driving, Drowsy driving ,Reckless driving ,Impaired driving
To nip this, parents should be at the front leading by examples on the use of seatbelt. Report from the United States shows that at least 46% of teen drivers and passengers who died in passenger vehicle crashes in 2017 were not wearing a seat belt at the time of the crash. Research shows that seat belts reduce serious crash-related injuries and deaths by about half. This is why the enforcement of seat belt not just for drivers and front seat passengers should be heightened including rear seat passengers. I am still hoping to focus on compliance here in Enugu states especially in commercial buses where rarely would you see driver and front seat passenger complying in the name that enforcement only affect s front seat. I am still hoping that we would someday copy the examples of some developed societies. the United States where
Primary Enforcement of Seat Belt Laws
States vary in their enforcement of seat belt laws. A primary enforcement seat belt law allows police officers to ticket drivers or passengers for not wearing a seat belt, even if this is the only violation that has occurred. A secondary enforcement seat belt law allows police officers to ticket drivers or passengers for not wearing a seat belt only if they have pulled over the driver for another reason. Some states have secondary enforcement of seat belt laws for adults, but have primary enforcement seat belt laws for young drivers. Seat belt use among all age groups is consistently higher in states with primary enforcement seat belt laws than in states with secondary seat belt enforcement laws. Visit the seat belts pageexternal icon on the Insurance Institute for Highway Safety's website for up-to-date information on seat belt laws by state, including the type of enforcement and who is covered. Use CDC's MV PICCS to learn about how many lives could be saved, injuries prevented, and costs averted if your state were to implement a primary enforcement seat belt law.
Drinking impaired especially driving under the influence is one of my many worries which requires enforcing minimum legal drinking age laws and zero blood-alcohol tolerance laws for drivers under age 21 is recommended to help prevent drinking and driving among young drivers.
Graduated Driver Licensing Systems Reduce Fatal Crashes
Driving is a complex skill, one that must be practiced to be learned well. Teenagers' lack of driving experience, together with risk-taking behavior, heightens their risk for crashes. The need for skill-building and driving supervision for new drivers is the basis for graduated driver licensing (GDL) systems. Although varied, GDL systems exist in all U.S. states and Washington, D.C. GDL systems provide longer practice periods, limit driving under high-risk conditions for newly licensed drivers, and require greater participation from parents as their teens learn to drive. Research suggests that more comprehensive GDL systems are associated with 26%24 to 41%25 reductions in fatal crashes and 16%26 to 22%27 reductions in overall crashes among 16-year-old drivers. Parents can help their teen be safer by knowing and following their state's GDL laws. Check out the graduated licensing laws by state pageexternal icon on the Insurance Institute for Highway Safety's website to learn more about your state's GDL laws.2
CDC's GDL Planning Guide can assist states in assessing, developing, and implementing actionable plans to strengthen GDL practices.