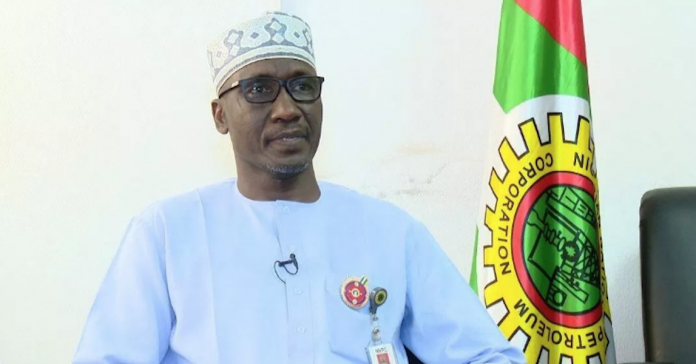 By Emmanuel Addeh
The Group Managing Director, Nigerian National Petroleum Corporation (NNPC), Mele Kyari, has explained that the federal government is removing petroleum subsidy because it does not benefit the ordinary Nigerian.
Kyari argued that not leaving market forces to determine the pump prices of the product is to the advantage of the rich in the country who have several cars in their garages.
Speaking in an interview with the Nigerian Television Authority (NTA) Tuesday night, the NNPC helmsman noted that when the market is freed from over-regulation and liberalised, funds which would have gone into subsidy would be spent on deepening the country's infrastructural base.
"As you are aware, fuel was selling for N145 before the current Covid-19 impact came into play. Selling fuel at N145 means that you are doing some form of under-recovery which means that NNPC gets product and sells at below market price and take the hit on cost differential.
"What we have done is that market forces will come into play such that at the end of the day, Nigerians will benefit from the enormous resources when that amount will be ploughed back.
"You are also aware that fuel under-recovery means that we are taking back some money which would have gone back to fund infrastructure, health and education that we know today we are lagging behind.
"Given this opportunity, we have to ensure that these resources are available, then we stop subsidising the elite. And when we say subsidy or under-recovery, it is also an elitist thing.
"In some cases, it is the elite that have two, three or four cars in their houses and the ordinary man or Nigerian does not benefit from it. This is the time to ensure that things get to the ordinary man and not for the elite," he argued.
He noted that given the current realities in the industry, a lot of cost-cutting measures and rescheduling of payment processes would have to be embarked upon, to mitigate the effect of the fall in the international price of crude oil.
He said: "The oil industry has a way of responding to situations like this. First of all, when there are low oil prices, you do two things. First of all, you cut costs, then you extend your payment processes so that you don't pay what you can pay for tomorrow today, so you have more resources.
"The money that we make from the current realities can be utilised for basic operational needs and that's why we are also able to deliver on the expectations of our shareholders, particularly when government is in this business to make some money to meet some important needs.
"We are responding to the situation, we will meet some of our commitments but we know this is a global challenge."
On the contribution to the fight against the Covid-19 pandemic, Kyari reiterated that all donations would be in kind, noting that no cash transactions will be involved.
"As at this moment, the total amount contributed by the oil and gas sector amounts to N21 billion. What is different is that the industry is structured. This industry has procurement policies and we have a responsibility to support this country on the impact of Covid-19.
"We are providing medical consumables, support services, ventilators and lasting infrastructure that will outlast the Covid-19 pandemic.
"For the industry, it is not different from what other Nigerians are doing, but what is different is that we are not contributing cash. We are making sure individual companies deliver on material things on the basis of their own procurement processes," he said.