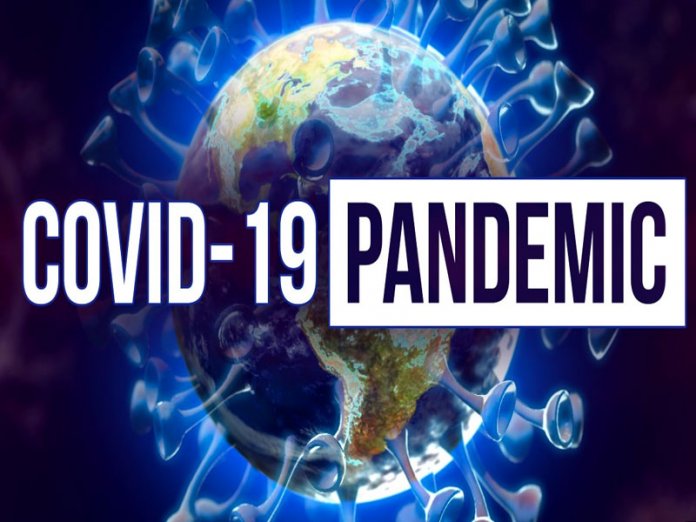 In the face of the COVID-19 pandemic, which forced the federal and state governments to shut down schools and higher institutions of learning in the country indefinitely; and made the government, organisations and institutions to come up with ideas designed to keep students from being idle. Experts who spoke to Funmi Ogundare on the issue, believe that these initiatives will aid students' development in education and boost their global competitiveness
The federal government announced its resolve to shut down schools in the country as part of preventive measures against the spread of the coronavirus pandemic also known as COVID-19.
For most schools, the announcement came while they were planning to commence their second term examinations, and for those in tertiary institutions their second semester examinations and convocation ceremonies.
Following the shutdown of schools, government, organisations and institutions are making concerted efforts to ensure that students make the best use of their time.
One of the organisations is First Bank PLC, which partnered the government, United Nations and innovative technology firms to provide e-learning solution with government approved curriculum for students. Its experts believed that the closure of schools will ensure that apart from staying safe by adhering to necessary precautions against contracting the virus, students will be exposed to online resources that would further boost their education and make them globally competitive.
The bank is also financing the roll out of e-learning solution accredited by all necessary authorities both online and offline with the offline version eliminating the challenge posed by data affordability.
The Chief Executive Officer of the Bank, Dr. Adesola Adeduntan said it will be providing a sizeable number of devices in this drive to move one million students to e-learning.
"It is a responsible approach to empower them given that they are our future and the foundation to build our country to greatness. By partnering on this, we are solving a problem for families and for our future."
The Lagos State Governor, Babajide Sanwo-Olu said it will use multiple media, including radio, television and the internet to reach the students.
"In addition, we have worked on a technology device loaded with the Nigerian curriculum that the students can use while at home. They will be able to continue learning, test themselves and send tests to their teachers who will also be equipped with the device."
To kick-start the process, the state government through the Universal Basic Education Board (SUBEB) has developed daily lesson programmes on radio and television for SS3 students and interactive radio instructional programmes for primary school pupils which commenced on March 30.
In a statement obtained by THISDAY, the programmes are to run throughout the period of the closure of schools in different subjects.
In a telephone interview with THISDAY, the Head, Public Affairs Unit, Ministry of Education, Mr. Kayode Abayomi said the idea behind it is to get public and private school students to be fully engaged while at home, adding that even if there is a challenge in power supply, they can tune in to Wazobia FM on their rechargeable radio.
"That is the more reason why we adopted the radio programme. As I am speaking with you now, my radio is on, I have a rechargeable radio and even if it does not have the charging point but uses battery, they should be able to tune in to it and know what is going on around them."
He noted that the ministry had already sensitised schools in Lagos, saying, "at the onset of the idea leading to the closure of schools, the Commissioner, Mrs. Folashade Adefisayo did a video recording and sent to all the schools in Lagos State. We also sent the video across all social media platforms such as Facebook, Twitter and Instagram so that it could go viral. It trended for quite some time on these platforms. The essence is to be able to pass the message across so that people will be aware that such a programme is going on."
To ensure that parents also key into the programme for the benefit of their children, Abayomi said, "Wazobia FM is running the programme for us for free. As a matter of fact, they wrote a letter to the Lagos State government stating their preparedness for partnership on the issue. We have been working together since the very first day, they did the audio recording and jingles.
All the tutor generals and permanent secretaries were also involved in the recording of the jingles urging parents to allow their children listen to the programme. The programme started March 30 on Wazobia FM and airs between 11am and 1pm, while the Wazobia Max television programme airs between 2pm and 4pm daily. We already have a time-table to that effect."
In its effort to also provide an alternative for students while they are at home, an organisation, Save-A-Lot Limited declared its Mobile Classroom App portal free to enable students to learn audio-visually through devices like phones and computers.
According to its Chief Executive Officer and the originator of the app, Mr. Akeem Salami, "Mobile Classroom online portal has been declared free without subscription for Nigerian students throughout this period of nationwide school closure by the federal government. To us, Mobile Classroom will be a great learning hub for millions of Nigerian students, particularly those who will be sitting for their senior secondary school examinations."
In a statement obtained by THISDAY, Salami said the subscription-free mobile classroom offer is easy to be part of.
"Students are to register to log-in by downloading Mobile Classroom App from Google Playstore using their mobile phones. For those who prefer laptops, they can go through the registration process logging-in through our website www.mobileclassroom.com.ng. All participants are to sign-in with their functional email addresses and choice passwords. Students can then access lectures on any topic and subject of their choice and enjoy different lectures in the comfort of their homes."
The initiator of the app said this is the best moment parents and students will enjoy the support of a mobile classroom to save lost moments after paying tuition, adding that it is coming at no cost to them within this emergency break.
"In the mobile classroom, students can select topic and the teacher will pop up right on their device to teach them within the comfort of their homes. This platform is hereby declared free for this period as the world manages the pandemic."
To also make up for lost time due to the lockdown over the COVID-19 pandemic, students of the Federal Polytechnic, Ilaro, Ogun State, would continue to take lectures online as the institution approved the implementation of e-learning through Google Classroom.
A statement by the Deputy Registrar (Public Relations), Sola Abiala said the move was part of efforts to maintain its academic stability, adding that the new learning method, an online application-based system, will allow students to have regular access to their lecturers, as well as reading materials to update their knowledge.
"All students of the Federal Polytechnic, Ilaro are hereby enjoined to visit the polytechnic website from Monday, March 30, 2020 for details on how to use this application without any further delay," he said.
He appealed to parents and guardians to ensure that their children or wards get the online application and make use of same as required.
"We also wish to assure the public that the Federal Polytechnic, Ilaro, would continue to make the academic interest of our students a priority from time to time."
In a statement to its students, made available to THISDAY, the President/Vice- Chancellor of Babcock University, Ilishan-Remo, Ogun State, Professor Ademola Tayo, urged them to utilise their stay at home judiciously by taking advantage of technology and be in touch with their lecturers and course mates, hold tutorials and group study online, adding that once they are called back to school, the second semester examination will begin.
To the graduating students he said: "You need to brush up your final year projects, cross the 'I's and the 'T's, rehearse your project defence several times at home and thereby position yourselves to be in your best as you return back to school to defend."
He appealed to them to add value to their lives by engaging in productive indoor activities, saying, "stay at home and limit visitors coming to you in view of the contagious nature of the coronavirus because you cannot tell who is a carrier. Connect with friends via various social media platforms rather than physical face to face contact.
The Director of Marketing and Communications of the institution, Mr. Joshua Suleiman told THISDAY how the e-learning system has been working for its academic instruction complemented with physical classroom interactive learning mode.
According to him, "the e-learning tools enable education to be facilitated from anywhere. Materials of any format can be shared with students and lecturers could communicate with them through chats and message forums.
He described the e-learning format as profitable both for students and lecturers and the university, saying, "message boards for instance allow students to keep in touch and discuss course-related issues with their teachers. It is an important development in education, as well as providing a sense of community."
The Assistant Registrar, Strategy and Communications, Anchor University, Lagos, Mr. Okesola Sanusi told THISDAY that though its students had been on first semester break and were supposed to resume on March 23 before the announcement of school closure, the institution has a traditional online platform which brings students and lecturers in contact even while they are on holiday.
"Recommended books, course outline and other class activities such as Google classrooms and AUL customised classrooms that won't need formal resumption approvals are already on. We will all do what we need to do and adjust our calendar to ensure that students still get the number of contacts they deserve, "he said.