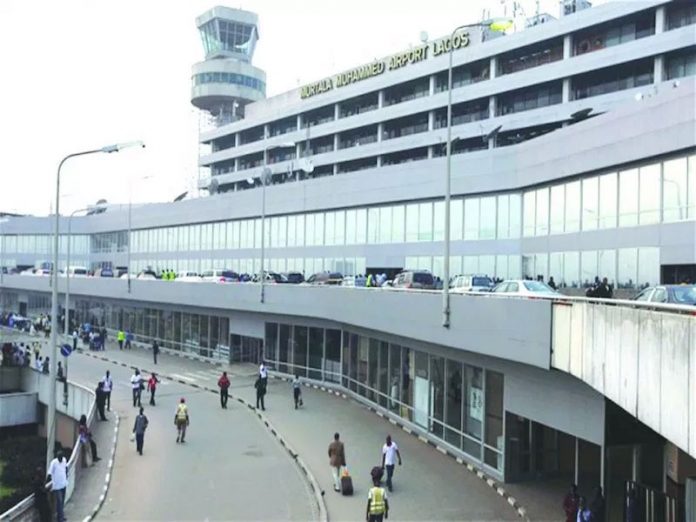 By Chinedu Eze
Plans to evacuate hundreds of US citizens by its embassy in Nigeria through the Murtala Muhammed International Airport (MMIA), Lagos, yesterday morning was aborted after the passengers had checked in for the flight.
The US citizens including men and women carrying their children and babies were left stranded and exasperated, as they confronted the dilemma of not making the airlift as scheduled.
The evacuation flight, which was supposed to be operated by Omni Air International with aircraft type B767-200 and call signN207 AX/1005 was billed to arrive at 6:15 am local time and depart 8:15 am local time but the flight was cancelled because of what was described as "crew illegality issues".
A letter dated April 3, 2020 issued by Landover Aviation Services, signed by Adegbola Adediran, Flight Operations and made available to THISDAY titled 'Flight Cancellation' was sent to Comptroller of Immigration MMIA and United States Embassy in Abuja.
The letter said, "The operator has advised while aircraft was en-route, that aircraft was forced to return back due to crew illegality issues without further details. We hereby request that all passengers already checked in and stamped out be stamped back."
The US nationals who had already been check-in by the airport authorities were seen collecting their baggage back, crestfallen and wearing despondent faces.
The Nigeria Civil Aviation Authority, (NCAA) had banned international flights since midnight of March 23, but confirmed that essential flights would still operate.
The essential flights include aircraft in state of emergency, over flyers, operations related to humanitarian aid, medical and relief flights, alternate aerodrome identified in the flight plan, technical stops where passengers do not disembark, cargo flights and other safety related operations.
A total of 637 French and German citizens were on Thursday evacuated from Nigeria through the Murtala Muhammed International Airport, Lagos by their governments.
Earlier, Israel also evacuated its citizens from Nigeria, airlifted by the indigenous carrier, Air Peace.
THISDAY also learnt that UK, Lebanon, India have plans to also airlift their own citizens and the evacuation is not only happening in Nigeria but due to the devastating effect of COVID-19, many countries feel they should bring their citizens back home from different parts of the world.