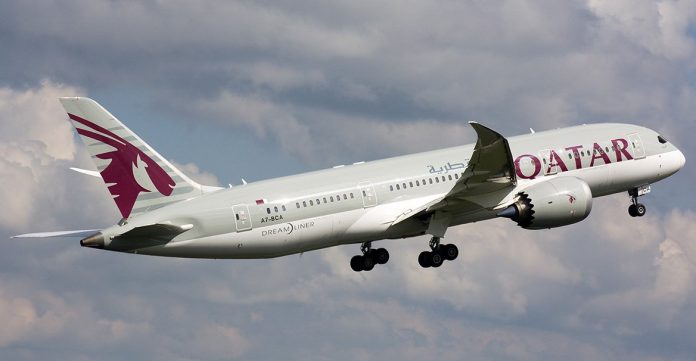 Qatar Airways said it has continued to take steps in response to the COVID-19. The airline said its robust measures include amending its flight schedule, working with governments to take people home, and introducing new policies to ensure the health and safety of staff, and maintaining its vital cargo operations. In addition, the airline said it has continued to support the State of Qatar's efforts to manage the virus outbreak, and has acquired and transported 500,000 test kits, which will arrive in Doha today, and will donate these to local health services.
Qatar Airways Group Chief Executive, His Excellency Mr. Akbar Al Baker, said: "At Qatar Airways we continue to work hard to take people home to their families, while also ensuring robust health and safety practices to limit the spread of coronavirus.
"We are adjusting our flight schedules on a daily basis, and since the outbreak of the virus we have stepped up our already robust hygiene practices. In these efforts, we do not work alone – I am grateful for the support we have received from local and national governments and entities, whom we are working in close partnership to overcome this pandemic."
Qatar Airways said it has also continued to temporarily hold flights to severely affected countries due to entry restrictions implemented by many governments to prevent the spread of coronavirus.
The airline would place a temporary hold on flights to John F. Kennedy International Airport (JFK) from 1 April 2020, Madrid Barajas Airport (MAD) from 4 April, and Barcelona El Prat Airport (BCN) from 5 April, with the intention to reinstate flights in line with a return to regular conditions.