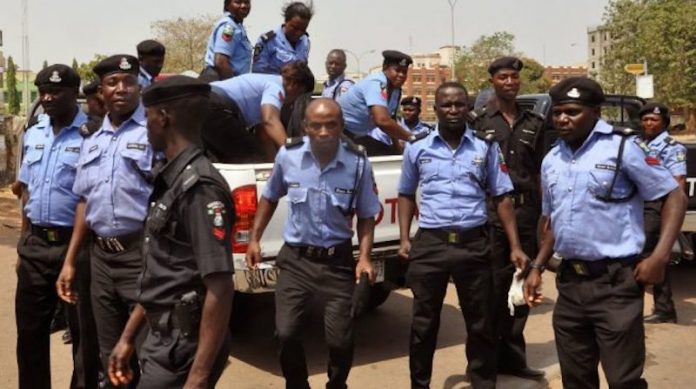 Daji Sani in Yola
Despite the fact that the lockdown declared by the Adamawa State government exempted workers on essential duties, police personnel from the state police command yesterday raided the secretariat of the Nigerian Union of Journalists (NUJ) in the state and arrested 12 journalists.
The state Chairman of NUJ, Mr. Ishaka Donald Deden confirmed the arrest of the 12 journalists who were waiting for any update on COVID-19 in the state
He said the 12 journalists arrested were innocent and were taken to the police station.
"The police stormed the NUJ secretariat at about 6 p.m. to arrest 12 journalists on assignment because they were supposed to brief the NUJ on the updates of COVID-19 and the economic situation of the general public in the state."
Deden said he was very shocked to see three trucks loaded with armed policemen coming to disrupt the peace of the journalists who were on assignment waiting for any update from the disease control centre.
He said the policemen said the journalists were violating the state government's pronouncement on lockdown of the state.
Deden lamented that the NUJ secretariat is not a place they sell alcohol but a situation room, where journalists gather to cross-fertilizer ideas after sending their reports.
He said it was an embarrassment to the journalism profession, adding that the police commissioner is enjoying the patronage and media reportage from journalists.
Deden said he was making consultations with the national headquarters of the NUJ to give the police total blackout.
Meanwhile, the spokesman of the state police command, DSP Suleiman Ngoruge said the journalists were arrested because they did not comply with the directives of the state government.
When asked if the police arrested some officers at the officers' mess where alcohol was being sold, he denied knowledge of sale of alcohol at the police officers' mess.