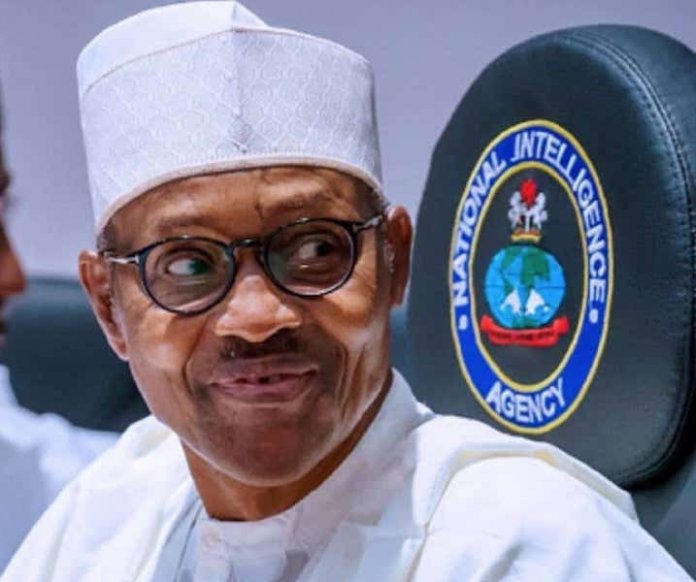 Ugo Aliogo examines efforts by an international organisation in tackling poverty
In September 2015, the General Assembly adopted the 2030 Agenda for Sustainable Development that includes 17 Sustainable Development Goals (SDGs). The agenda was hinged on the principle of "leaving no one behind."
It emphasises a holistic approach to achieving sustainable development for all. Poverty reduction is one of the goals of the SDGs.
The SDGs also explicitly include disability and persons with disabilities 11 times. Disability is referenced in multiple parts of the SDGs, specifically in the parts related to education, growth and employment, inequality, accessibility of human settlements, as well as data collection and the monitoring of the SDGs.
The 17 SDG goals includes: no poverty; zero hunger; good health and well-being; quality education; gender equality; clean water and sanitation; affordable and clean energy; decent work and economic growth; industry; innovation and infrastructure.
Others are reduced inequality; sustainable cities and communities; responsible consumption and production; climate action; life below water; life on land; peace and justice; strong institutions, and partnerships to achieve the goal.
Over the years, there have been intervention efforts by civil society organisations (CSOs) and international non-governmental organisations (INGOs). One of such is Actionaid Nigeria.
As an INGO, Actionaid Nigeria has implemented a number of programmes in the north-east.
Recently it launched a programme known as Achieving Continuous Education in Secondary Schools, (ACESS).
Speaking to THISDAY, the Project Coordinator, (South) ActionAid Nigeria, Vivian Efem-Bassey, said there are a number of programmes that Action Aid has launched to address poverty reduction in the country.
She also stated that poverty reduction is multi-dimensional, and it involves access to health, education, basic amenities, and social protection nutrition.
She explained that in 2015, Actionaid rolled out a programme in partnership with United Nations Population Fund (UNFPA) as part of the organisation's drive to strengthen sexual reproductive health in north-eastern states.
Efem-Bassey affirmed that the programme which had various components, provided the platform to offer physic-social support and counselling to survivors of gender based violence.
According to her, "The initiative was a partnership between UNFPA and some other organisations. Presently, we are working in three states. Those we have identified that have suffered gender violence and have been trafficked; we partner with the Women Affairs Ministry in Bornu, Gombe, and Adamawa States.
"We worked with the social welfare staff in the women affairs ministry in three states and local government areas and ensured that they were re-trained in the areas of providing physic-social support and advanced trauma care.
"We have also trained these women on income generating activities. They were assigned to different instructors depending on their areas of interests.
"The training went well on for weeks. There were women trained on bead making, hat making, sewing and pastries. Some were given work kits at the completion of their training exercise."
Project Monitoring and Evaluation
As part of efforts to track the project, Actionaid works in partnership with local Civil Society Organisations (CSOs) and government agencies to carry out the monitoring and evaluation of the initiative.
She further hinted that the CSOs have built a level of trust and relationship with the communities, noting that even as the women are going about their businesses, "there is a review process where we find out if there is a change in the standard of living of these women."
She added: "In accessing their standard of living, we found out if there is a change in your standard of living in comparison to when you had not started the business? Are their children are going to school? Are their children feeding well?
"As an individual are you feeding better? Have there been incidences of you or your children falling ill? Has the wealth you have generated trickled down your extended family?"
As part of its poverty reduction drive, Actionaid also organised another project known as 'Back to Home' which was aimed at reuniting children that were displaced and they couldn't find their family.
The children were placed in homes which were identified by communities because it was realised that it would not be proper to keep the children in orphanage homes where they cannot find a family to settle.
The project coordinator remarked that children grow much better physically, emotionally and mentally in a home setting, stating that the project focuses on placing children in a home and providing for the home as well.
She revealed that through the project, the children get school uniforms, and books to go to school, while the parents taking care of a particular child are supported with income generating businesses.
She espoused that the provision of income generating businesses was geared towards assisting the parents to provide for the children and prevent segregation between the displaced children and the main children of the home.
According to her, "So we provide financial support for these parents to take care of themselves and the children. I am saddened by the way governments approach poverty alleviation.
"Much more can be done in tackling poverty alleviation in Nigeria. In tackling poverty, government should focus attention on improving the standard of living, driving even development in the country; provide basic amenities and healthcare systems in Nigeria. There is also need for government to go the grassroots levels."
Experts' Opinion
In her, reaction a Senior Lecturer in the Department of Sociology, University of Lagos, Dr. Franca Attoh, said Nigeria was grappling with poverty reduction because there are issues of conflicts, pointing out that when the country is finding it hard to fight the issues of insurgency, it becomes absolutely difficult to fight poverty.
She affirmed that in sociology, a social structure is akin to a system; therefore, she noted that if a part of the system malfunctions, the entire part is dysfunctional.
According to her, "The monies that should have been voted for hospital, and education are been voted for security. In as far as we have issues of insurgency and banditry; it will be very difficult for us to tackle poverty because most governors tend to increase their security votes. It is not because these governors are doing it willfully, but it is because of the issues of insecurity in the land.
"Once the society is not secured, we will return to the era of social disorder. In the 70s, we didn't have the issues of insecurity which we had now. Presently, we have insurgency and multiplicity of conflicts in different parts of the country, therefore it will be very difficult to say that we cannot say we are eradicating poverty, what we are doing is poverty alleviation."
She remarked that the essence of the SDGs, was to ensure that the environment becomes sustainable, in order to eradicate poverty.
She urged government to ensure that the issue of insurgency takes a back burner in order allow rightful policies and initiatives would bring poverty to the front seat.
The Role of INGOs
The University Don lauded the International Non-Governmental Organisations (INGOs) for the humanitarian role they are playing in eradicating poverty in some parts of the North-east, but however said it is not sustainable.
"As long as people have been taken out of their homes and they are still in IDP camps, you cannot say that such efforts are sustainable. The only way you can talk about sustainability is when people are staying in their homes.
"Most people who are staying in IDP camps are famers and living in IDP camps, they cannot farm. But sustainability can only be anchored, when you take people back to their environment which is one of the goals of the SDGs.
"As a sociologist, I'm not interested in poverty alleviation because it is only a temporary measure. I'm interested in eradication of poverty because it is something that is sustainable. Once you eradicate poverty, you will realise that development will crystalize because people can now make surplus for themselves and plough back for future generation."
Linkage Between Poverty, Terrorism
Attoh argued that terrorism is a fundamental factor in the West Africa sub region, adding that if there is no cooperation by ECOWAS to fight terrorism, eradicating poverty would be a major issue. She maintained that the type of terrorism experienced in Nigeria is not only regional, but continental.
"If you look at Boko Haram insurgent group, you cannot say that the group is a stand-alone group. If you look at it from the lenses of a social scientist, you will realise that you that the group has linkages with the Islamic fundamentalism in the Islamic Maghreb, Al-Shabaab, and ISIS.
"You find that all the States of Economic Community of West Africa States (ECOWAS) vote a certain amount of money to tackle terrorism which is not good enough because it will not create job.
"When you don't create jobs, you find out that your citizenry will not live well and migration will continue. The Africa Union (AU) must have a blueprint on how to tackle terrorism on the continent. In regions, where you find poverty, there is a high tendency to have a high number of Out of School Children (OOSC)."
The Girl-Child and Poverty
In regions with high incidents of poverty, the sociologist revealed that the girl-child stands no chance of reaching her full potentials because she is the sacrificial lamb who is either married off at a young age or forced to stop schooling to help the boy-child to complete his schooling.
Attoh, said that when the situation becomes dire, both the boy and the girl-child are dropped out of school, while in some part of the country, there is a huge population of children who are not in school, "it is not something we have to wish away."
Social Investment Programmes
In line with the federal government's commitment to reduce poverty, the administration under President Muhammadu Buhari, introduced social investment programmes such as school feeding programme, trader-moni, cash transfer scheme and others. However, there is a view in some quarters that the initiative has not lived up to expectations because a large chunk of the beneficiaries are not benefitting from the scheme. Therefore, making the scheme a failure.
In examining the social investments programme, Attoh appealed to government to develop an evaluation mechanism to measure the successes that have been recorded, the pitfalls, and the way forward.
She said social investment programmes typically have stages of growth and each stage has several questions its answers.
She affirmed: "In accessing the successes recorded, you can have stages of growth, for instance, in the first three years, there should be target of what the initiative is set out to achieve and in the subsequent years, there should be a projection of what is to be achieved. Indian is a case in point that implemented such policy in driving its social investment programme. When Indian started addressing poverty, it seemed stupid, today, they are no longer using firewood to cook, and people are using gas to cook. Presently, they are focusing on providing clean water. There is need to have a synergy where we develop a blueprint that will transform to increased growth and development."
Way forward
Commenting on the federal government led social investment programmes, Attoh called for adoption of a social science research, noting that it is an effective determinant especially in accessing the poverty conditions in countries and it focuses on the past and the present situation.
She remarked that it would also assist governments in understanding the impacts of the social investments programmes, the pitfalls and way forward.
She maintained that social science research would help drive strategic development in line with the goals and aspirations of the people. It also helps to drive inclusive development efforts.