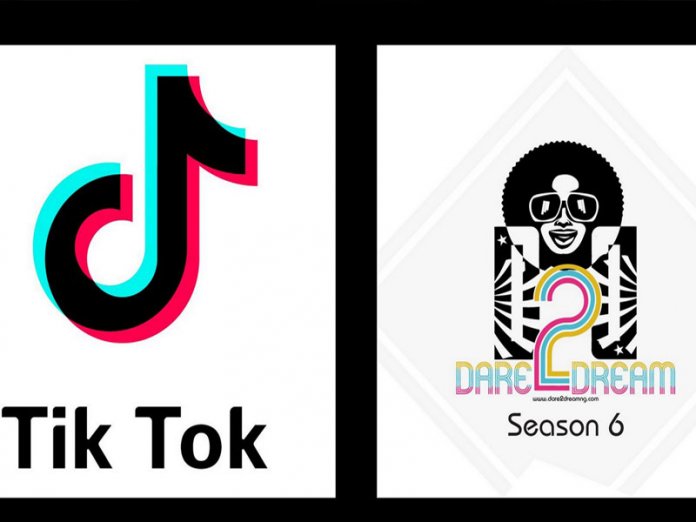 Ugo Aliogo
TikTok is set to partner Dare2Dream to promote creative youth talents. According to a statement made available to THISDAY, TikTok revealed that it is excited to announce that it would be the exclusive call-to-entry partner for season 6 of Dare2Dream's talent competition which is set to help discover talents in fashion and entertainment in Nigeria.
The statement further stated that as the leading destination for short-form mobile videos with a mission to inspire creativity and bring joy, "a partnership such as this is vital."
The statement remarked that TikTok empowers people around the world to share videos of real moments in their lives, directly from their smartphones and through this competition.
The statement added that Nigerians are encouraged to express their real selves and talents with TikTok's global community of creators.
According to the statement, "Interested contestants need to upload their entry videos through the app. Videos need to showcase performing arts such as dance, comedy, fashion or other forms of entertainment to be eligible. Remember, the Dare2Dream competition is: ● Open to models, fashion designers and performing artists; and ● Open to all in Nigerians, male or female between ages 18 and 30 who are in possession of a valid identity document. If the above criterion defines you, please follow the below steps: 1. Read through the Ts and Cs of this competition, complete the entry form and submit. You can find the entry form here: 2. Download TikTok through your mobile phone's app store. 3. Create your profile. 4. Shoot your talent video and post. 5. For each post, 2 different hashtags must be used: ○ For all participants: #Dare2DreamS6 ○ Category hashtag (only 1 category per participant): § #Dare2DreamS6Artiste § #Dare2DreamS6Model § #Dare2DreamS6Designer.
"Repost TikTok videos on Instagram, Facebook and Twitter using the same hashtags; ● Submitted video entries will be scored based on the talent, engagement generated and the quality of the videos submitted on TikTok. ● Participants who complete the online registration and social media posts will already be admitted to the 2nd stage of selection at the campus auditions. Lastly, participants are encouraged to upload their best work because the best TikTok videos will be promoted on the Dare2Dream Page for / further exposure."