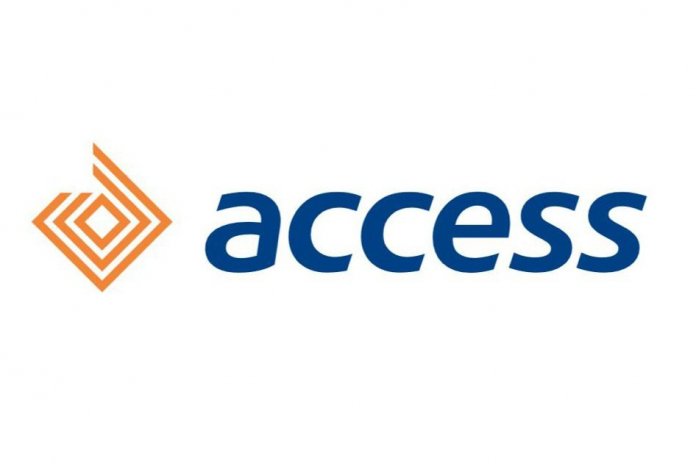 Nume Ekeghe writes about how Access Bank Plc has been empowering its customers through its reward scheme
Chidi Okpala, 47, is a clearing agent working in Lagos. In 2013, he opened a DiamondXtra account. He had been attracted by the product's dynamic ability to serve as a current and savings account.
"When you open that account with N5,000," he said, "the initial deposit (N5,000) is not retrievable. But they are not going to charge you anything for transactions again, except if you exceed like N10 million in a month; then they will now charge you a little."
In his words, it was very good for "small business owners." So he recommended it to friends and anyone who cared to listen.
In December 2019, Okpala received a call from one Mr. Bovi who said he was reaching out on behalf of Access Bank. (In 2019, Diamond Bank merged into Access Bank, taking with it all of its products)
Bovi, then told Okpala that he had won an education grant of N100,000 for five years in the DiamondXtra promo.
"I didn't take it seriously," Okpala said, "because I thought it was all these fraudsters. I was waiting for him to ask for my account details, instead he directed me to visit the nearest Access bank branch."
Okpala's doubts lingered. The year (and for some, the decade) was running out and here was a call that, if true, would be a miracle. But what if it was false? To resolve the dilemma, two days after Bovi called, he visited his Access Bank branch at Kirikiri where he met with his account officer.
The account officer reached out to the bank's headquarters and Okpala was told to wait for 24 hours. The next day, the instructions from headquarters directed him to the Access bank branch where he had originally opened the account. The branch was in Apapa.
A few days later, Okpala showed up at the Apapa branch, full of expectation. There, it was verified that he had, indeed, won the education grant.
On January 15, Okpala joined other DiamondXtra winners to converge at Access bank's headquarters in Lagos, where he was officially awarded.
"Actually that was when the excitement set in," Okpala said. "When Mr Bovi called, he had said the grant was N100,000 for five years. I thought it was an annual payment, which would have amounted to N500,000. I was like, yeah, it's great. N500,000 is not a small money and I had not bargained for it.
"But on the official award day, the presenters came to me and asked for my category. I told them. They said, ah this is our star winner o. I was confused. When others are winning N1 million, Salary for Life, how could I be the star winner. Then they explained it to me. It was a monthly payment, which would amount to about N6 million. I said I would not believe it until I see the cheque."
That day, Okpala received the cheque.
How it works
DiamondXtra was launched in July 2008 as SavingsXtra to encourage savings and reward for Diamond bank's loyal customers. In 2013, the name was changed. According to the bank, over 19,000 customers have been rewarded with about N5.7 billion in the last 11 years. This year, the scheme will reward a total of 5,027 customers with N348.9 million. Some of the prizes include a health insurance cover worth N1.6 million and a N1 million business grant.
To participate, existing customers are expected to increase their DiamondXtra account balance with a minimum of N5,000 every month and new customers can open an account with a minimum of N5,000 and start growing their balances. Every N5,000 into the account manufactures a ticket that goes into the draws – so the more multiples of N5,000 a customer saves, the higher their chances of being picked. The draw occurs monthly and quarterly.
"We want every Nigerians to move to the DiamondXtra initiative so that they can partake in the goodies which the product brings," Executive Director, Retail Banking, Access Bank, Victor Etuokwu, said. "The only way companies remain profitable is by creating value so as long as we keep doing this, our customer base will increase and this initiative will not affect our bottom-line."
When Diamond bank merged with Access bank, some thought the DiamondXtra scheme would be scrapped, but that hasn't happened.
"DiamondXtra is not going away, it is here to stay and so customers should be assured that the corporate merger between Access and Diamond banks will ensure more accessibility of products to more customers," Head, Product insights and Capabilities Access Bank Plc, Robert Giles, said.
"It is exciting that we are going to continue changing more lives because we now have a larger customer base. So our coming together with the best capabilities will bring the best services and products in the market."
Testimonies
Over the years, many winners of DiamondXtra have shared their stories with reporters. At one of the Season 9 draws, a trader from Abia, Raphael Ogugua, won a brand new car. During the presentation at the Diamond Bank main branch in Umuahia, Abia State on February 16, 2018, Ogugua came out of the car and exclaimed, "It is real, it is real. I am the owner of a car." He then sprawled on the bonnet of the glittering car still shouting in excitement.
Ogugua, who had not owned a car before, said that when he got the first call informing him that he had won a car the previous December he dismissed it as one of those scam messages. However, he said that when another call came three days later the truth sank in.
A businesswoman based in Abuja, Catherine Onwusonye, was rewarded with the DiamondXtra star prize, a Hyundai Accent car, during the Season 10 DiamondXtra Regional Prize presentation ceremony, which was held in Lagos.
Shortly after the prize presentation, Catherine told journalists that she thought it was a joke when she received the call informing her that she had won the star prize of the draw.
"I have never won anything free in my life before and I never expected that a new car would be the first free thing I would win. I want to encourage other customers to open a DiamondXtra account, you can never tell when it will be your turn," she said.
In 2019, Mrs Nnenna Chukwu was the star prize winner, winning N100,000 per month for 20 years in the Salary for Life category. Chukwu could not hide her excitement, explaining that she had opened her DiamondXtra account a long time ago and was not expecting to win.
Last year, too, one of the winners was Chukwuemeka Emmanuel, a businessperson based in Lagos. He had been operating his DiamondXtra account for five years.
"I am filled with joy today and I encourage Nigerians to tap into the rewarding scheme.
When I received a call that I have won N1 million, I did not believe it, but now that the bank's executives have presented a cheque, I have no reason to doubt them. I thank God and thank the management of Access Bank for this great initiative. My advice to all out there is to go and open a DiamondXtra account and save to win too."
For Okpala, who has been receiving his monthly checks since January, the win is for his children.
"It's a very big relief for me," he said, "the problem of paying their school fees is now subdued, kind of. It's real.