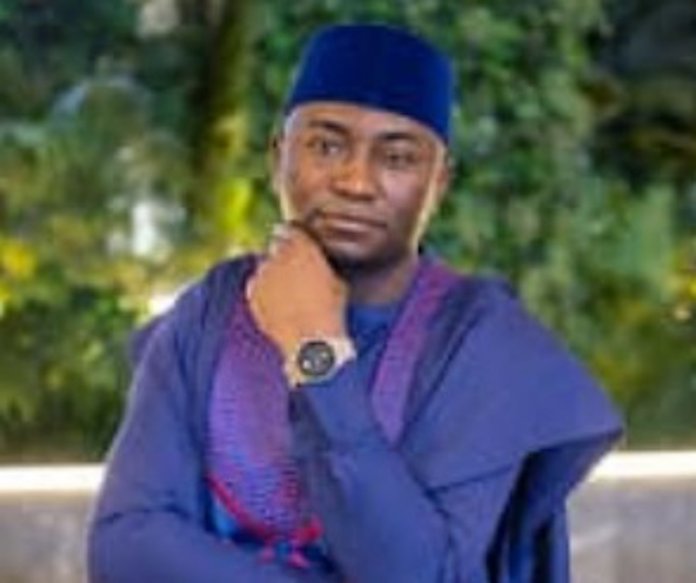 By Alex Enumah
A young Nigerian business tycoon and philanthropist, Mr Okpanachi Ocholi, has asked governments at all levels to encourage youths to go into agriculture, which he says has the potential of reducing poverty and violence in the country.
Ocholi, who is the Chief Executive Officer ( CEO) of Waves of Minds Resources Limited; a company that specializes in construction, Haulage, Logistics and Real Estate, said agriculture had a vast potential in creating employments, generating genuine wealth that would keep Nigerian youths away from crime and violence.
While speaking with journalists in Abuja on insecurity and some other national pressing issues, the Kogi-born entrepreneur cum philanthropist, said government needs to increase what it's currently doing to lure youths into agriculture.
"There is insecurity in every country. But Nigeria's case is all over the media mainly due to the economy drop. This is not our fault but the climate change affecting every other country. However, I think the government should encourage the youth more to go into farming.
"The governments have been saying they are encouraging the youth but how true is it? These are the questions we need to ask them", he said.
He however noted that the issue of youth empowerment should not be left alone to the government, if the nation must know peace and make progress.
"As I speak to you, there is an empowerment programme, known as phase of success, which is going to come up this year where we are going to encourage people, especially women whom the society sees as inferior, to understand that they can also achieve as much as the men do. That is why we are making the programme a yearly one. We spend about N20m on it last year. The programme will encourage youth to shun violence and also make them know that we can achieve more when we embrace peace.
"I call on others, particularly those who are well to do, to lend a helping hand to people. We need to learn to show helping hands to the less privileged", he added.
Ocholi urged youths to shun cultism and other vices and engage in meaningful ventures that would promote nation building.
He said outside agriculture youths can succeed in any area of the Nigerian economy simply by having a vision and staying focused to their dreams.
The young CEO, disclosed that he decided to go into building and becoming a philanthropist because of the accommodation challenge he suffered while growing up.
"While growing up, my parents do not have a house. We struggled to sleep at night, eagerly waiting for the morning to come so that we could go about our daily businesses. I have been staying with people all my life and most of them don't know me from Adam. So, knowing that my parents never had a home, I know how it feels when people don't have a home. That was what motivated my interest in building.
"And like I said earlier, while growing up, I saw the need for low cost housing In Nigeria. I had thought on it and spoke to developers about my plan.
I showed the developers the lands I had and they provided experts' views on the amount of houses we could construct on the lands.
"But I told them I don't want houses that would be very expensive but houses that a civil servant can afford. We got our first estate around Festac in Lagos known as Paradise Estate. We also have another estate in Lekki. Outside Lagos, I have a project in Abuja I am working on, a school, and I am also building a low cost estate in Lokoja", he added.
Attachments area