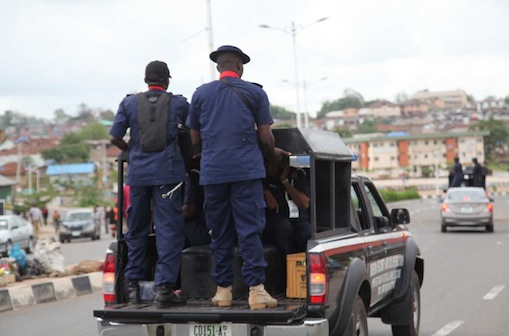 Okon Bassey in Uyo
The Akwa Ibom State Command of the Nigeria Security and Civil Defence Corps (NSCDC) has mobilised 250 personnel to respond to any emergency situation in the fight to contain the COVID-19 pandemic in the country.
The State Commandant, Mr. Samuel Fadeyi, disclosed this yesterday while sensitising personnel in Uyo.
Fadeyi said that the personnel would be sent to National Centre for Disease and Control (NCDC) for training on how to contain the pandemic.
He reminded the officers that this was time for them to prove themselves as worthy ambassadors of the corps that have been trained on disaster prevention, management and control.
"I have assembled 250 personnel in this command. They are on standby for training in case we have an issue here.
"It is just for this purpose of emergency, so that they can cope with it. Our mandate is all about disaster, prevention, management and control. This situation is what we have prepared for long time ago, now it is happening, people will look up to us," Fadeyi said.
He urged the officers to be conscious and take all necessary precautionary measures to protect themselves and others.
The commandant reminded the officers to wash their hands regularly with soap and running water and use of alcohol hand sanitizers to stay safe.
"I need you to be safe first, as we are going on to the assignment trying to safe others.
"I'm praying that it should not enter Akwa Ibom, but at the same time we have to be prepared. For now, we need a lot of sensitization and you have to let people understand that this COVID-19 is real," he said.