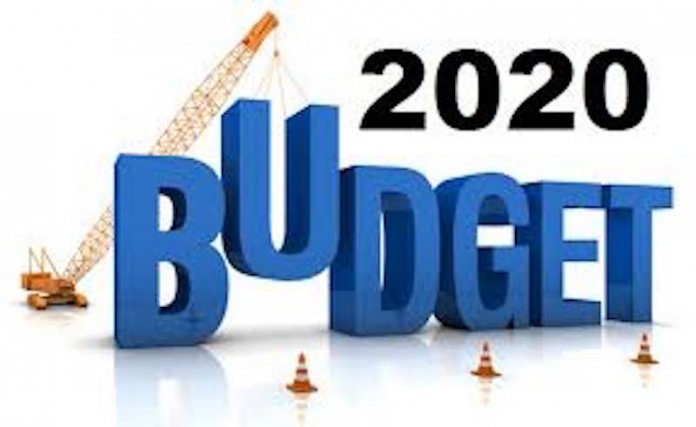 Laleye Dipo in Minna
The Niger State Government is to cut the 2020 budget by 36 percent, reducing the budget size to N98 billion from the initial N155 billion.
The state Commissioner for Budget and Planning, Alhaji Mammam Musa, who disclosed this in Minna last Tuesday evening, said the capital projects in the budget would be affected by the review which has been approved by the state executive council, and will be presented to the state House of Assembly for approval.
"Most capital projects are in trouble, but we don't want to go into non-payment of workers' salaries," the commissioner declared.
He added: "Only projects that have attained 75 percent completion will be attended to, while overhead costs will be reduced by 75 percent to all MDAs, and travel expenses are to be reduced drastically too.
"Henceforth, the governor is to travel in the third class flight, while other officials are to travel in the economy class," Musa declared, blaming the latest development on the drop in the price of crude oil which he said would affect the amount the state would generate from the Federation Account.
According to him, "The state 2020 budget was anchored almost 90 percent on income from the Federation Account with only about 10 percent IGR. So serious drive for internally generated revenue will now begin."
He said the executive council has constituted a committee on investment drive which he is chairing.
Meanwhile in line with the directive of the state Governor, Alhaji Abubakar Sani Bello, the government has partially locked down the state on Wednesday as the 12 hour curfew commenced.
The streets of Minna, the state capital, were devoid of large number of motorists while only few people were seen moving around.
The state government had announced the 8a.m. to 8p.m. curfew to stop movement of people and discourage the spread of the COVID-19 pandemic.
Only people on essential duties are permitted to move around in the performance of their official duties.
The Chief Press Secretary to the governor, Mary Noel Berje, has also clarified the government position on the state of the coronavirus pandemic in the state, saying the seven cases mentioned recently "are contact cases and not suspected cases."
Berje said the government "is monitoring these contact cases, and will give up to date information as things unfold."
Also, the police yesterday also asked the people of the state to obey the orders restricting movements and gathering of more than 20 people as the force is set to implement the government directive.
The state Police Public Relations Officer, ASP Wasiu Abiodun, said in a statement that the state Police Commissioner, Adamu Usman, had directed Area Commanders and Divisional Police Officers (DPOs) to apprehend and prosecute anyone who violates the orders.