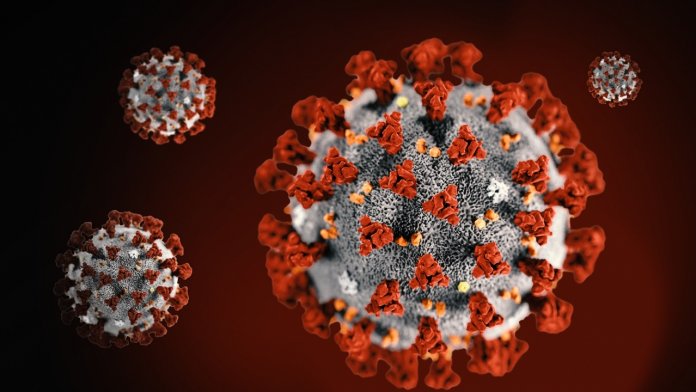 Okon Bassey in Uyo
A Coalition of Health Professionals in Akwa Ibom State has tasked the state government on the enforcement of a partial lockdown policy in the state to check the coronavirus pandemic.
This was contained in a communique issued by the coalition at the end of their meeting wednesday in Uyo, the state capital.
Members of the coalition include the Nigeria Medical Association (NMA), National Association of Nigerian Nurses and Midwives (NANNM), Pharmacy Society of Nigeria (PSN), and Association of Medical Laboratory Scientists of Nigeria (AMLSN).
The communiqué, which was signed by the Chairman of NMA, Dr Nsikak Nyoyoko; Mr. Patrick Odu (NANNM), Dr. Akwaowoh Akpabio (PSN) and Mrs. Emilia Eliezer (AMLSN), urged the state government to set up surveillance screening posts at all border entry points.
"The leadership calls on the state government to immediately apply a partial lockdown policy in Akwa Ibom State. Set up surveillance screening posts at all points of entry (borders) into the state.
"All motorists should fill surveillance forms and be screened at these points. The leadership suggests that all civil servants from Grade level 12 and below should be directed to stay at home except for those on essential duty.
"We call on the government to enforce social distancing by placing a ban on all social gatherings of more than 50 persons in line with the directives of the Presidential Taskforce on COVID-19.
"We appeal to our religious leaders and the public to cooperate with the government order," communique
stated.
The communique also urged all entertainment and relaxation spots, including clubs and bars to close down, adding that the NMA would temporarily shut down operations at the Doctors' Mess.
It also called on the government to immediately create isolation centres that should be well equipped.
The communique also demanded that the state government immediately equip the isolation centres in IDH, Ikot Ekpene and UUTH with ventilators.
"As healthcare professionals, it is our strong opinion that an isolation centre for COVID-19 cannot be said to be fully equipped without ventilators.
"All public officers and private business premises should immediately institute hand hygiene measures and temperature checks at their entry points.
"We call on the state government to consult with transport unions and to immediately take pro-active measures in ensuring social distancing within the transport operations of the state.
"We also call on religious leaders to recognise their roles as opinion leaders, and support the government in propagating only correct messages on COVID-19," communique stated.
The communique also called on the suspension of all free medical outreaches, stressing that the leadership of the coalition would sanction any health worker who participates in putting communities at risk.