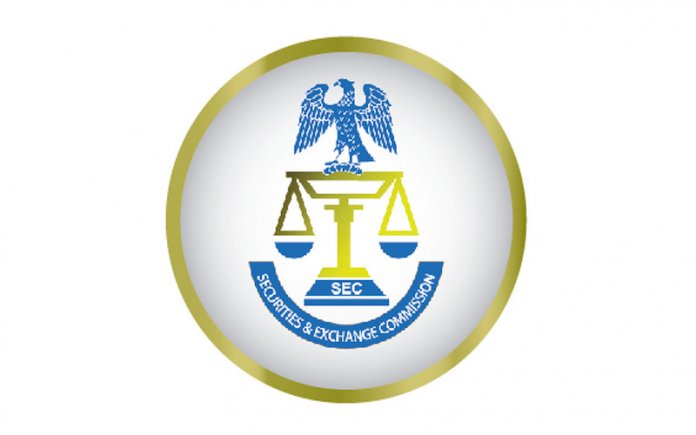 Goddy Egene
The Securities and Exchange Commission (SEC) has postponed the first Capital Market Committee (CMC) scheduled to hold on April 23, 2020, as part of measures to mitigate the spreading COVID-19 on capital market operations.
The CMC is a quarterly gathering of stakeholders in the capital market community and other sectors of the financial system to discuss market and financial issues aimed at moving the economy forward.
In a circular yesterday, SEC released a number of market-focused adjustments to be adopted in the interim in response to the effects of COVID-19 which includes filing and processing of applications electronically, extension of deadline on 2019 annual reports and first quarter (Q1) 2020 reports and the postponement of the Q1 CMC meeting.
The commission stated that applications shall be filed electronically, while fresh applications for registration of capital market operators are suspended until further notice. Also, returns shall be filed electronically while the commission has approved a 60-day extension, in the first instance for public companies and capital market operators to file their 2019 annual reports and Q1 2020 reports.
"By the advisory, public companies are to take appropriate precautionary measures as recommended by the federal and state governments as well as the Nigerian Centre for Disease Control (NCDC) to ensure the safety of shareholders and participants at annual general meetings/extra-ordinary general meetings and other meetings which may be held during the prevalence of the pandemic," the commission said.
SEC enjoined all capital market stakeholders to adhere to all recent directives on safety and social distancing, noting that it is focused on: ensuring the continuity of its operations; monitoring market functions and systemic risks; providing regulatory flexibility and guidance to issuers, trading platforms, capital market operators and other stakeholders impacted by COVID-19; and continuation of investor protection efforts and relevant enforcement actions among others.
Meanwhile, the Nigerian Stock Exchange (NSE) has granted listed companies 60 days grace period for the submission of their audited financial statements (AFS) for the year ended 31 December 2019(AFS). Going by the post-listing requirements of the exchange, the AFS are due for submission on Monday, March 30, 2020.
However, following the shutting down of operations as a result of the COVID-19, the exchange has given that grace period, saying there will be no sanctions for companies that are unable to file the AFS.