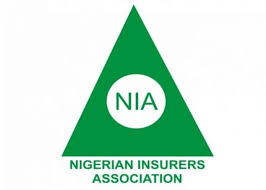 The Nigerian Insurers Association(NIA) recently renovated the School Hall of Baptist Junior Secondary School Obanikoro, Lagos.
The intervention was to improve the learning condition of pupils and provide a convivial environment for advancement of knowledge.
The association, in doing this said it was worried by the deteriorating learning condition and dilapidated infrastructures in the school.
Speaking at the inauguration of the project which was part of corporate social responsibility initiatives, the Chairman of the association, Mr. Tope Smart, expressed hope that the facility would be put to good use and charged the school authorities and students to maintain the facility so as to encourage other corporate bodies to invest in similar projects in the school.
The chairman, said the association was moved by the inhuman learning condition in the school which is dotted by dilapidated classrooms, leaking roof and other decrepit facilities and made the intervention to assist the pupils fulfill their academic potentials in a conducive learning environment even as he emphasised the need for a strong maintenance culture in Nigeria to protect the facility from decay.
"As a responsible corporate organisation, we were moved by the unfavourable learning condition we met during the global money week; the hall was in a state of disrepair that no meaningful activity can take place there.
"So, when the management of the school approached us for assistance, we had to oblige them and we are happy that we did.
"This is our modest contribution to the advancement of learning and we are sure the students and teachers appreciate this intervention," he said.
Emphasising the need for the staff and students of the school to keep the facility in top shape, he noted that there was need for all to change their attitude towards maintenance of public facilities as lack of good maintenance culture remained a huge problem in the country.
"We need to change our attitude to maintenance of our valued assets and change the narrative in this regard so as to give confidence to corporate organisations who would like to embark on CSR initiatives.
"The problem with us in Nigeria is that we do not have a strong maintenance culture. I think you can be an agent of change in this regard so that when we come here in two or three years, we would be happy that you have kept faith by keeping this hall in good condition," he added.
He also used the opportunity to educate the teachers on the need for insurance for individual and co-operate organisations describing insurance as a restorer of hope in time of need.